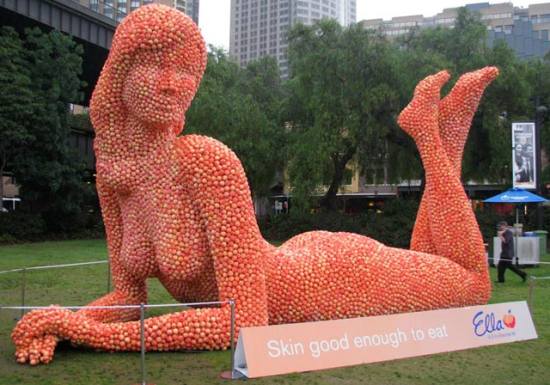 Ella Bache, the skin care company of Australia recently unveiled their giant sculpture which makes their tag line come to life, which is "Skin good enough to eat". After seeing this peachy lady made of 24,000 peaches, one just has to agree in silence.
The spot has been loaded with people who have been flocking around the place to see this one of its kind sculpture. The model is on display for this week at Fleet Park, Rocks till Sunday the 10th of February.
The model is based on All Saint's Jolene Anderson. It is 10 x 5 metres large figure of nude Anderson, created solely out of peaches!
Via: Neatorama