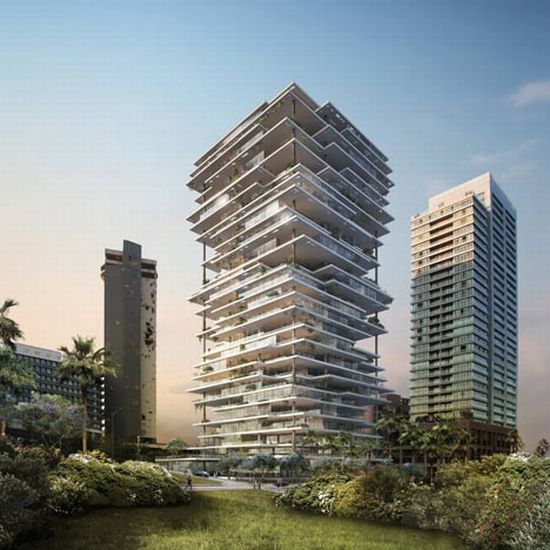 'Beirut Terraces' is a landmark designed by Swiss architects Herzog and De Meuron represents a self confident and optimistic Beirut unfazed by its tumultuous past and present. The building has been designed as a master plan that would help regenerate an area left deeply scared by horrific 1970's bombings and more recently the assassination of its PM Rafiq Hariri.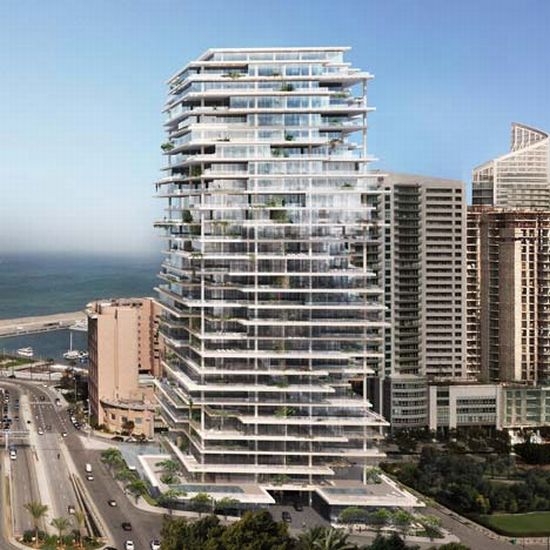 The 116 meter tall impressive multilayered structure located along Beirut's marine coastline, has been designed keeping in mind five important principles that together create an efficient luxury apartment complex. The building visualizes modular slabs stacked one above the other to create an interesting mixture of overhangs and terraces. Outdoors being an integral part of Beirut's life given the moderate climes the design principle ensures that each apartment's indoor and outdoor spaces merge, so that the terraces remain integral to everyday living.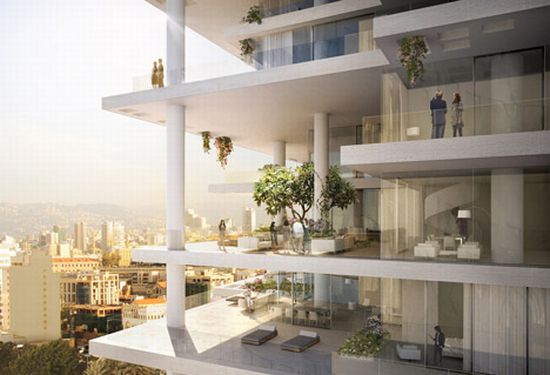 Green boulevards comprising vegetated screens throughout the building's terraces provide both shade and privacy besides generating pleasant microclimates by lending freshness to immediate environment. Extensive overhangs provide shadow and reduce the solar gains of the building to a minimum. Energy efficient design coupled with environmental engineering enhances the quality of living.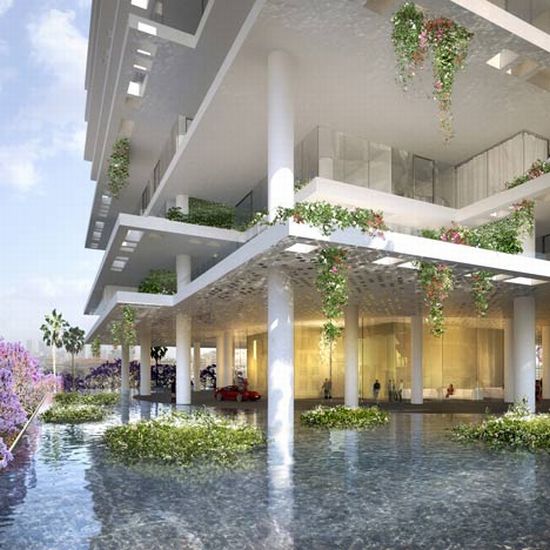 Beirut Terraces will have 129 single, duplex and townhouse apartments, arranged in different clusters throughout the tower and is due for completion in 2013.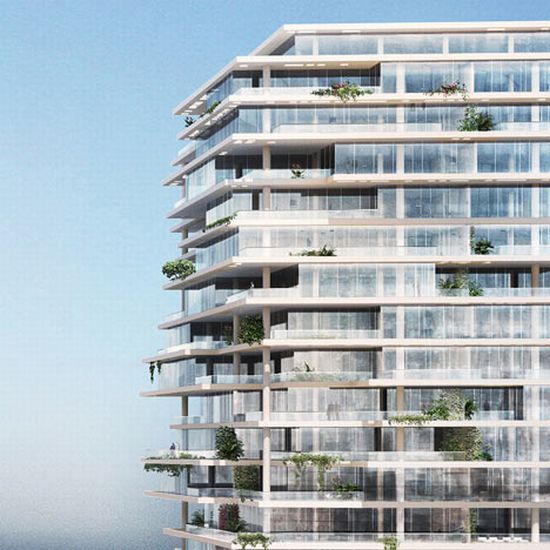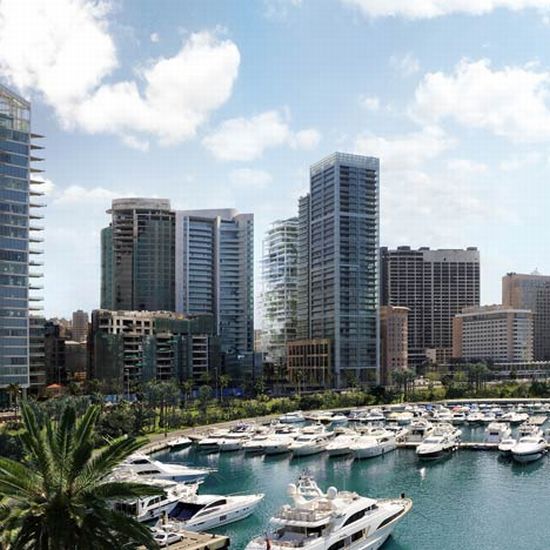 Via: Dezeen