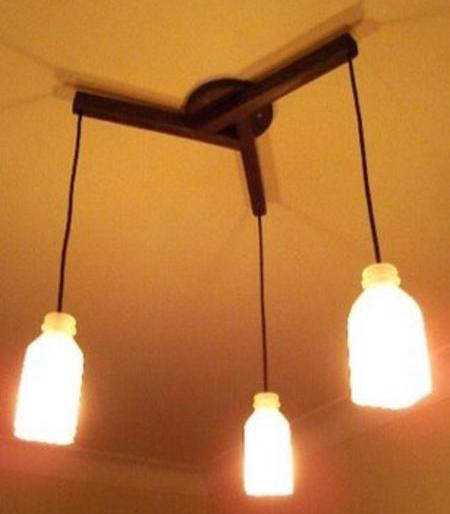 Reusing and recycling in good and productive way is always a good idea. The idea of reusing milk bottles is simply amazing. These milk bottles remodelled as lamps are the best way to show how we can reutilise household things.

These milky lamps are made from old-style glass milk bottles that are cut at the bottom with a wet saw. The wiring is from old computer power cables and the wood is from workshop. The result is wonderfully glowing milk bottles with good light quality and warmth.
Leitmotiv Milkbottle Chandelier and Droog milk bottles lamp are some of glowing milk bottles.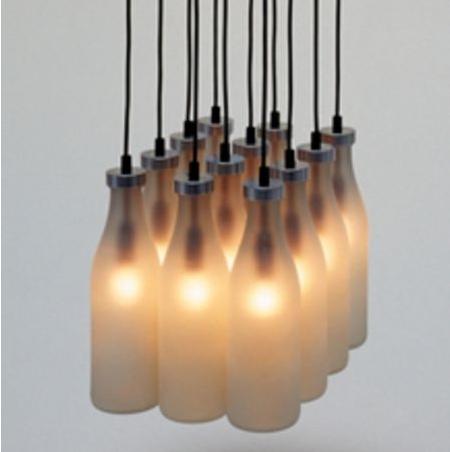 Hey how about trying one of this kind on our own!

Via: Morewaystowastetime