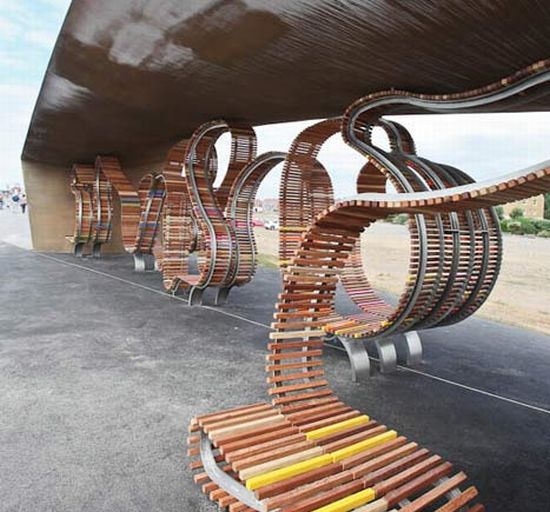 Studio Weave has made a wonderful addition to Littlehampton's award-winning Blue Flag beach. The designers have installed 324-meter-long seafront bench along Littlehampton's seaside promenade that seats at least 300 people. Resembling a brightly hued charm bracelet the bench meanders along the pathway and adapts itself with the surroundings.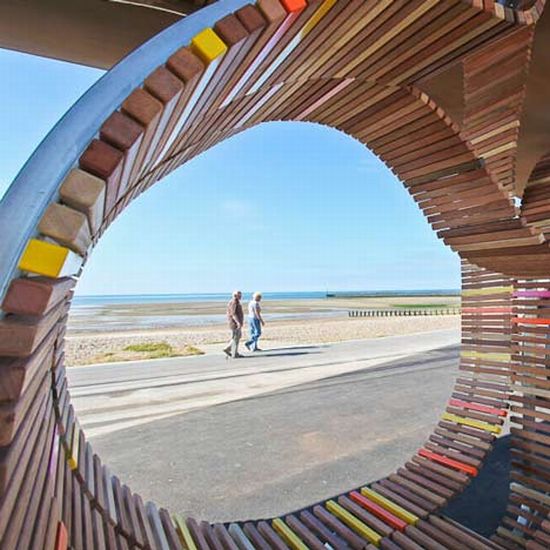 Two bronze finished steel monocoque loops connect the bench to the green behind the promenade besides letting it go a little haywire. This lets the bench sidestep from the wall and ceilings creating seats and openings or suddenly take a bend and dip into ground. Two bronze shelters enclose more frantic loops in the structure and frame views toward and away from the sea.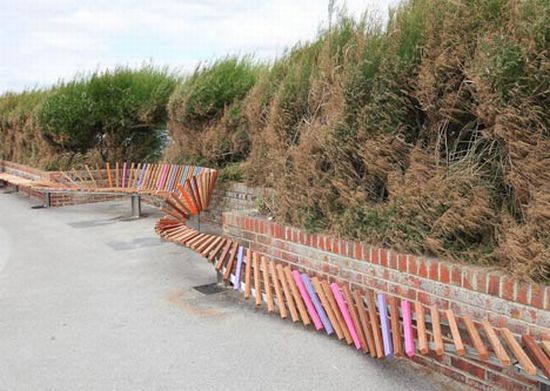 The bench has been crafted from materials friendly to marine environments. These include 100 percent reclaimed tropical hardwood sourced from seaside groynes and rescued from landfills. The brightly colored benches express natural color variation ranging from pale blonds to warm pinks and rich browns.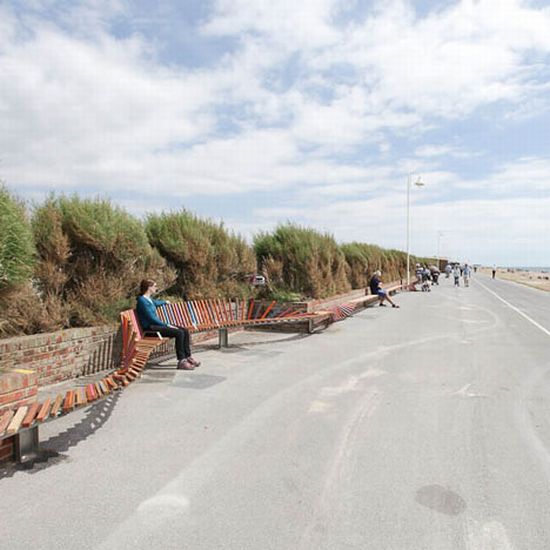 In fact, the color scheme changes from pink, yellow and orange at the east to blue, purple and green at the west much like the magnificently hued skies during the dawn and the dusk. The support structure for the bench is made from stainless steel, a 100 percent recyclable and on average 70 percent recycled material.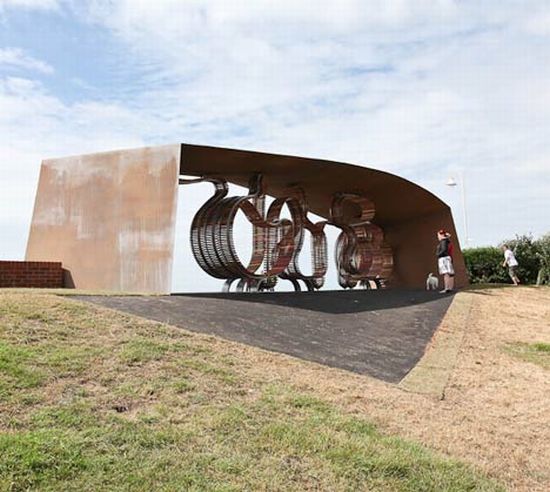 Via: Dezeen