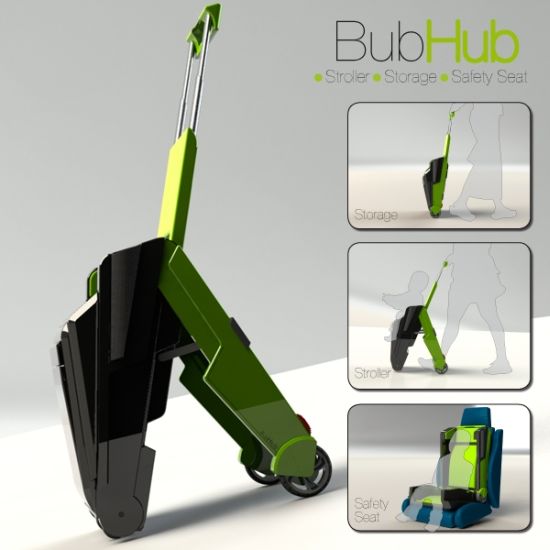 Heckled parents with hanging baby slings on the back and a load full of baggage in both hands, waiting in never ending lines at the airport are a common sight. In an age where an in-transit-mode has become a daily necessity for parents, many of us are on the constant lookout for ways and means to make it smartly and efficiently to our destinations. Australian designer Christian Alonzo has designed a multi-functional product called BubHub that allows parents to conveniently travel with a stroller, safety seat and hand carry items all in on aircraft safe unit.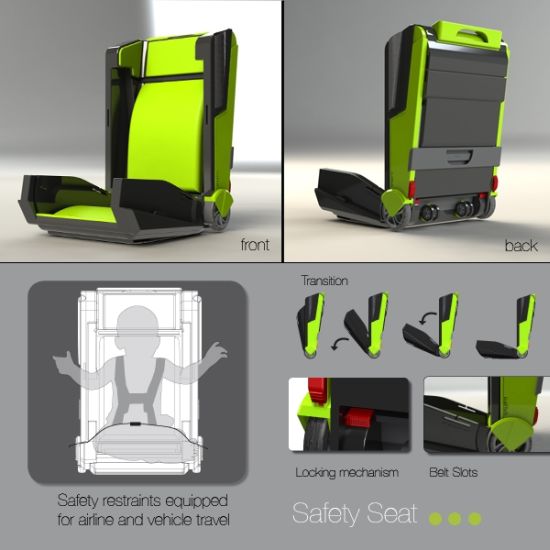 The unique product which recently won Australian Design Award for design excellence is built on a "Bread Box" mechanism which allows for all the necessary functions that a parent and child need for travel purposes all in one. Opening the same creates an area for the child to sit, whereas closing the same creates a seat for the stroller position which is heavily dependent on the retractable leg mechanism.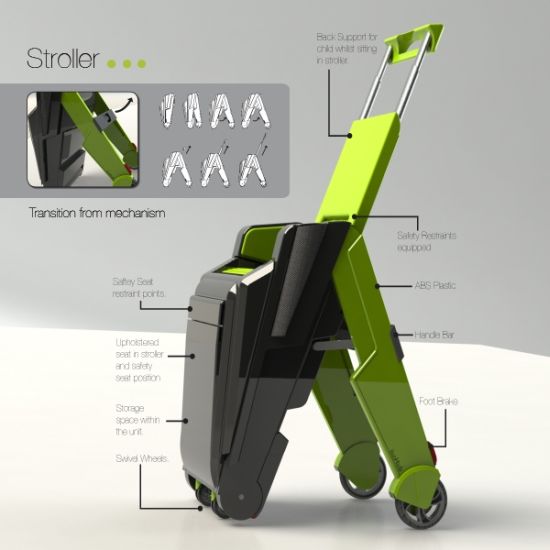 The handlebar located at the rear of the unit allows for the adult user to pull the two hind legs to create a stroller formation. Once the mechanism locks into place, the telescopic arms on the top of the unit are retracted upwards to provide back support for the child. The mechanism also provides for sufficient storage for both parent and child in travel.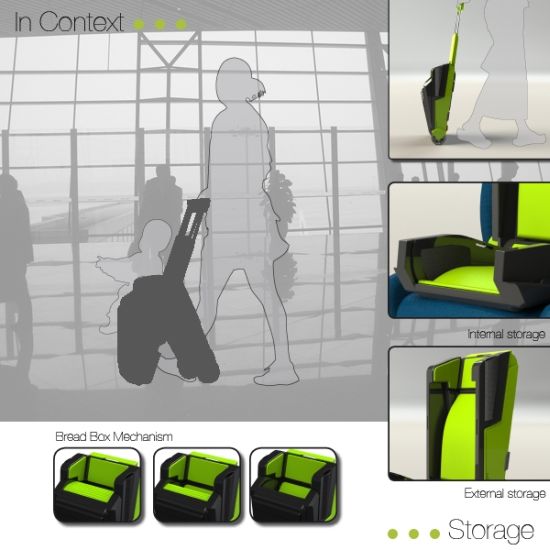 While each aspect of the product retains functionality and aesthetic appeal with special emphasis on ergonomics aspect as well, the product has been made using recyclable ABS Plastic, which makes the product naturally robust, durable and strong, with an ability to withstand the airport and leisure environment. In keeping with modern trends, the BubHub is available in various colors, in order to optimize prominence and aesthetics.