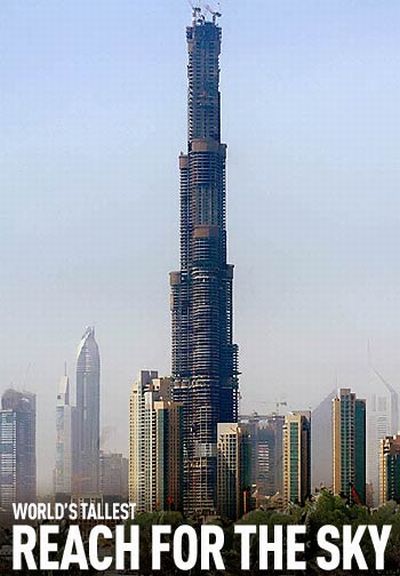 'It's a human achievement without equal,' said, Mohammed Ali Alabbar, Chairman of the Emaar Properties and the developer of Burj Dubai.
Presently, Burj Dubai is incomplete but it has already reached the height of 1,680-foot (512 meters) and with this height, it has become the world's tallest building – as claimed by Emaar Properties on Saturday.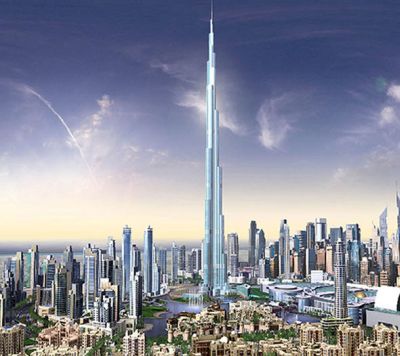 Burj Dubai, in United Arab Emirates, is also known as Dubai Tower – now surpasses Taiwan's Taipei 101, which is 508m tall, and has 141 storeys, more than any other building in the world.
The skyscraper has proved other sky-kissing marvels, which used to define themselves as tall tower architecture worldwide, as dwarfs – including Malaysia's Petronas Towers, standing (452m, or 1,483 feet) in Kuala Lumpur; the Sears Tower in Chicago (442m, or 1,451 feet); Jin Mao Building in Shanghai (421m, or 1,381 feet); Canary Wharf (235m, 771 feet) and New York's Empire State Building (381m, 1,250 feet).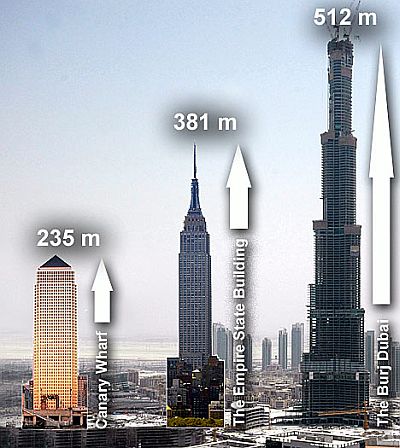 It's said that when completed, Burj Dubai will have consumed 330,000 cubic meter of concrete, 39,000 metric tons of steel rebar (reinforced bar) and 142,000 square meters of glass. The tip of its spire will be visible from ninety-five kilometers and the tower will be a centerpiece of a $20 billion development that will include residential, commercial and retail property.

Image Credit: 1 and 3
Source: SCI FI