Camp fashion is a far cry from summer camp fashion. It is all about the extravagant, fabulous and over-the-top elements in style. Think Bjork's swan dress, Mugler's oyster-shell gown worn by Cardi B at the Grammys – these fashion statements were all about the artifice and love for the 'FASHUN'. The Camp aesthetic arose from Sontag's famous essay in 1964 about over-elaborate, dramatic fashion. Let's take a closer look at camp fashion here:
Camp fashion: All you need to know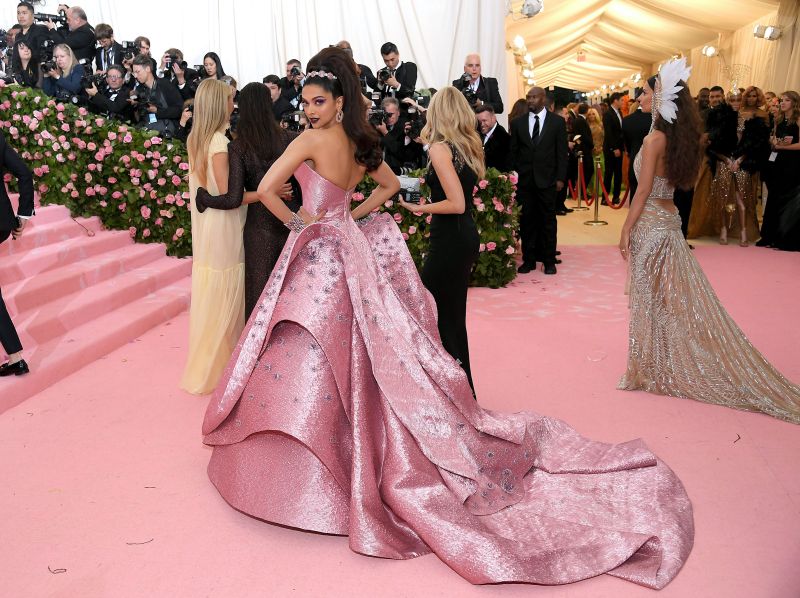 Image Source : api.time.com
Susan Sontag took camp fashion mainstream, but the aesthetic originated way back in the 17th century. The theme for the Met Gala 2019 is camp, which has emphasized the timeliness of this fashion aesthetic.
To understand the camp theme better, think of the most, out of the world, dramatic costumes you have seen on the runway. Camp is a style, which sees a resurgence in times where cultural stability is in question. It is a way many people use to express their opinion through an extreme form of dressing. Camp is highly theatrical fashion, which can be ironic and humorous at the same time. It also highlights and celebrates camp's roots, from the LGBTQ community, at a time when due to the political atmosphere, masculinity has taken precedence.
The history of camp
The Met Gala 2019 has put together an exhibition with the camp theme. Here, a section is devoted to the queer subculture of America and Europe, which subtly explored and defined homosexuality in the 19th and 20th century. Nude portaits of male bodies by Thomas Eakins and Robert Mapplethorpe is exhibited along with the statue of Antinous, the Greek God who was the lover of Hadrian. The pose of Antinous is considered to be the quintessential camp pose.
The Met's exhibition explores the 'in-your-face' camp fashion such as Kaia Gerber and Gigi Herber walking down the runway dressed as human bouquets. Camp is an expression of fashion which challenges everything which is 'appropiate', is an attempt to start a dialogue. It is synonymous with Drag culture, as it portrays women dressing in a way which is extravagantly glamorous. Camp fashion establishes an individual's own version of feminity which is not deemed 'normal'.  Jimmy Hendrix and Prince were two legends who personified the essence of camp.
Elements of camp fashion
1. Dressing up to the hilt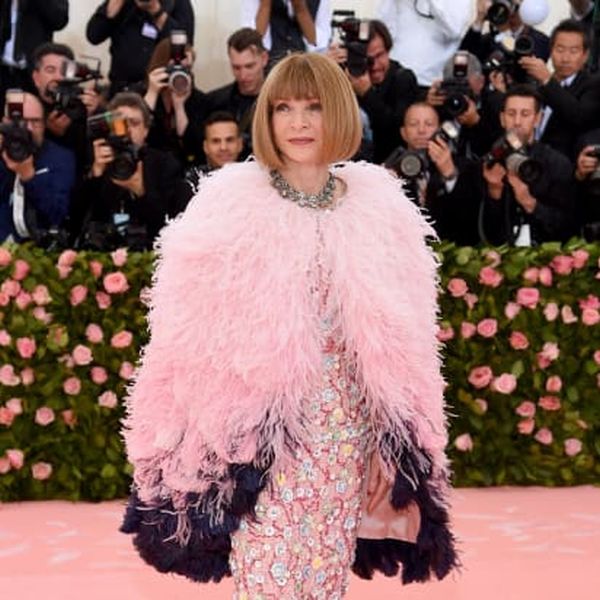 Image Source : dynaimage.cdn.cnn.com
Camp is dressing up in the most imaginative way possible. Take inspiration from designers such as Charles Jeffrey or the stylist Luke Jefferson. Modern camp means being glamorous in the most dramatic manner but it should feel natural to you. You should be able to spark an interest in your issue through your style. Wearing the largest swan hat or the boldest colors, which you love but don't wear on an everyday basis, could constitute your idea about this fashion.
2. Feathers and more feathers
Feathers are one of the important elements of camp fashion. Whenever camp is displayed, in fashion exhibitions or on runways, you will see the feathers in hats or on gowns. It could be a feather boa thrown over a glitzy gown. The idea is to create the 'wonderfully ridiculous', and the famous novelist Dame Barbara Cartland was hardly ever seen without her pink plumes. Feathers are the easiest way to make an impression and draw attention to your extraordinary outfit.
3. Pearls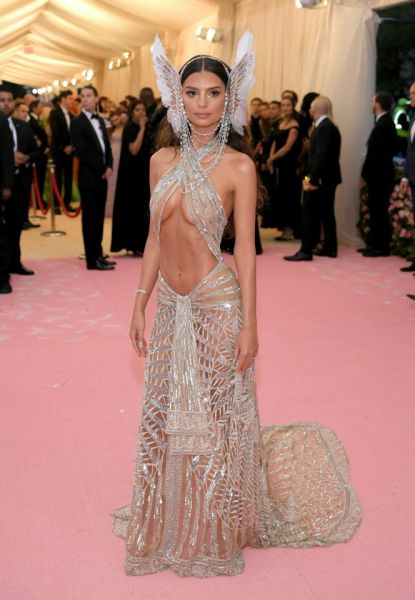 Image Source : s.yimg.com
The visual that comes to mind is a long, string of creamy white pearls on a short dress. Pearls are another aspect of camp. You can wear pearls all the time, they have an aura about them which transfers on to you. The fascinating drag queens can be seen flaunting pearls and other chunky necklaces and bracelets made from oversized beads and stones. Nothing is subtle in this style of dressing.
4. Minimalism is a no-no
Camp means more and larger than life. There is no place for minimalistic design in camp design. Sequins, textures, bold patterns, rich velvets and shiny satin complemented by the aforementioned feathers and oversized pearls are worn to complete the look. To get an idea, you can watch the movie 'Blonde Venus' where Marlene Dietrich exemplified this look with a sequined, feather trimmed dress, two chains of enormous faux pearls and to top it all, she wore a blonde wig pierced by Cupid's arrows.
5. Go for Moire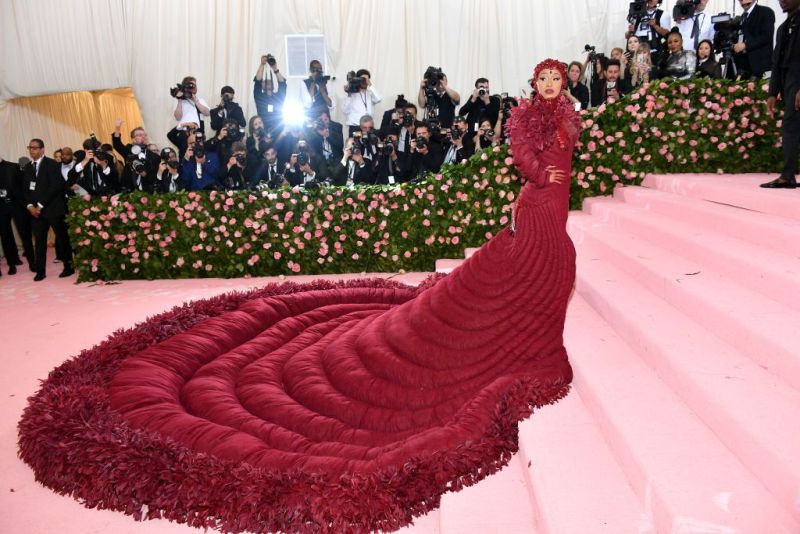 Image Source : s.yimg.com
Sick of the boring old denim dress code of today? Swap your denims for moire. Moire is a fascinating fabric which comes in beautiful shades. The fabric changes with light, which makes it eye-catching and intriguing. Any dress or gown made from Moire will elevate your camp fashion in an instant. Moire is actually created by a finishing technique known as calendaring, which gives silk, wool and even cotton the unique watermark look.
Moire is a fabric with a history. It was first seen as facing for garments in the Middle Ages, and was adopted by the cardinals of Roman Catholic Church. Russian tsars too used moire for the order of chivalry sashes. If you're into camp fashion, or would like to make it an intergral part of your life, then wear moire as much as you can!
6. Wear prints with prints
Everyone wears prints with plain, stripes or neutral clothes. But in camp, prints are worn with other prints. Flaunt some zebra stripes with leopard or python prints, rose print sundress with daisy print stocking. You can make your own interesting combinations – anything goes is the mantra as long as the effect is overwhelming and startling!
7. Costume jewelry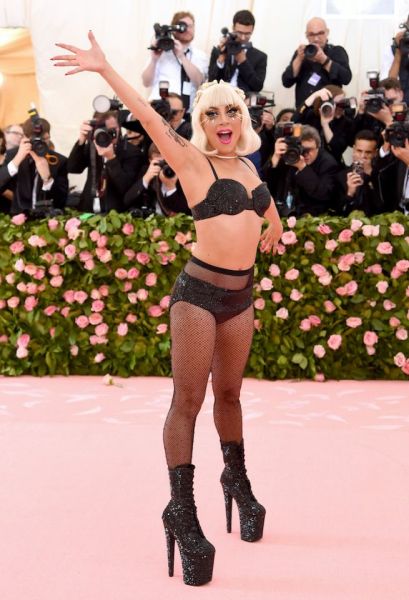 Image Source : s.yimg.com
Jewelry from the dazzling 80s and 90s, especially those with intricate detail and loads of gemstones and dollops of glam, is the norm. Visualize the spellbinding designs of Christian Lacroix, who is considered to be the best exponent of camp jewelry designs. As this aesthetic is inspired by Drag, look through the photos of the famous Drag queens to get a clearer idea about the jewelry which goes with Drag.
8. Heels
Heels, heels and heels! The higher the heels, the more camp you are! Heels are for men and women both. Get the most flamboyant pair and walk with a new sense of style. If you want to choose best heels for yourself, here's how you can do it.
Camp fashion is about expressing the bolder part of your personality. When you want to stand out in a crowd and have some fun, embrace camp wholeheartedly and have the time of your life!