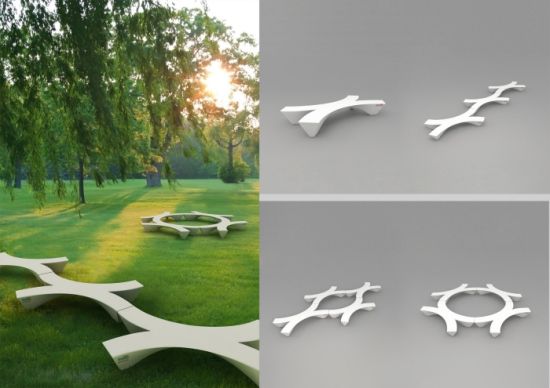 It's been sometime since I last wrote about public seating spaces, as modular or designer seating units for such spaces are hard to come by. So, when I recently came across the Campus Bench by Joshua Saling, I couldn't resist sharing it with you guys! The Campus Bench is a seating system with a difference. Designed especially for an individual client, the Akbank, the main purpose of the modular seating is to magnetize more students in the college or university campuses. Coming in the X form of the bench, the furniture can be modified in various designs and arrangements, depending on the availability of space and requirement of the students or users. The material used in the bench is of high quality. It's finished with warm and smooth dupont-corian that can be cleaned or washed with minimum fuss.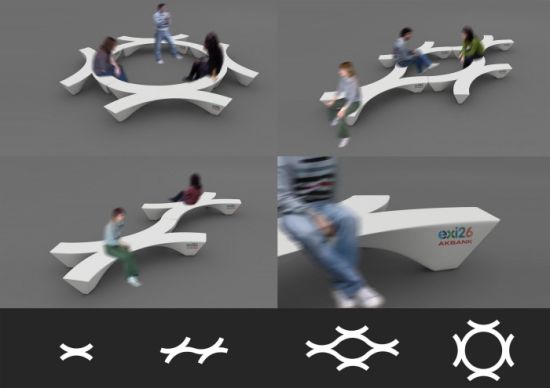 Usability:
The Campus Bench with its endless flexibility and modular design is the perfect alternative to the traditional seating in public places like parks, gardens or even coffee shops. The artistic bench is not just eye candy but also helps in enhancing the resourcefulness of the users.
Designer:
Born in Turkey, Joshua Saling is an industrial designer who is always looking to push the limits for alternative solutions.