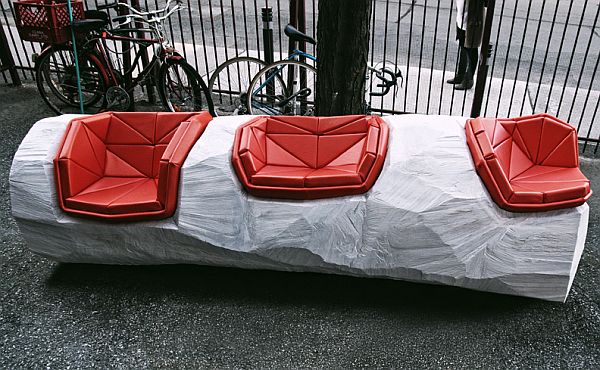 Canada-based designers David Long and Antoine Morris, of the design studio The Practice of Everyday Design, have created an unusual one-off piece furniture which they call the 'log chop bench', designed without first designing the final image, just by relying on the instinct.
The design of the log chop bench was created taking inspiration from the tradition of the logger sports.

The designer bench is inclusive of three seats made of hand-woven upholstered material fitted within a single log of reclaimed lumber. In order to do so, the designers found a log of wood with dimensions approximately matching their imagination, a Lumberjill named Heather and Saddle Shoppe, a motorcycle seat maker.
The piece of wood was chopped, shaved and hacked to create three spaces where the seats would fit. The hand-made seats, two large sized and one mini seat, were then placed within the holes. The raw log was stained in white in order to highlight the red of the upholstery.
The Log Chop Bench will be auctioned at Mercer Union's 2011 Stellar Living Contemporary Art & Design Auction taking place on 12 May 2011.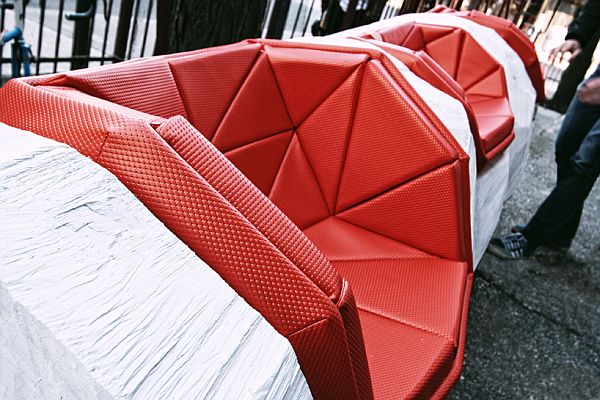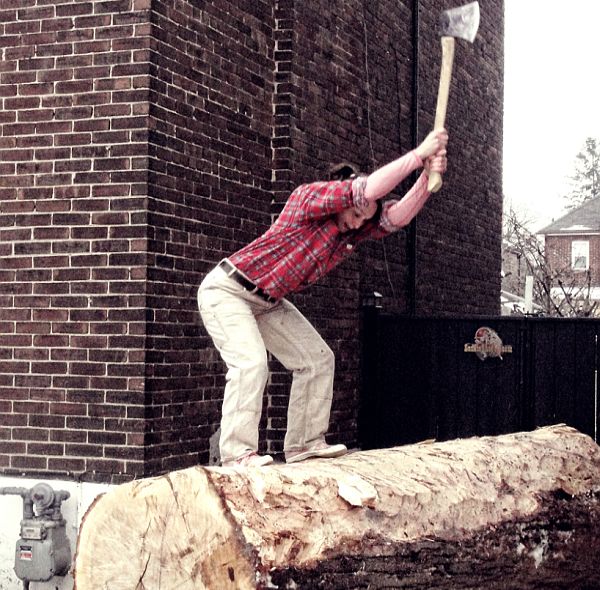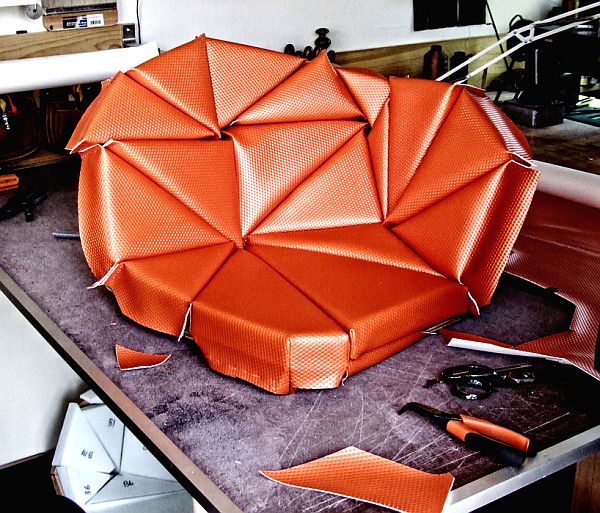 Via: designboom