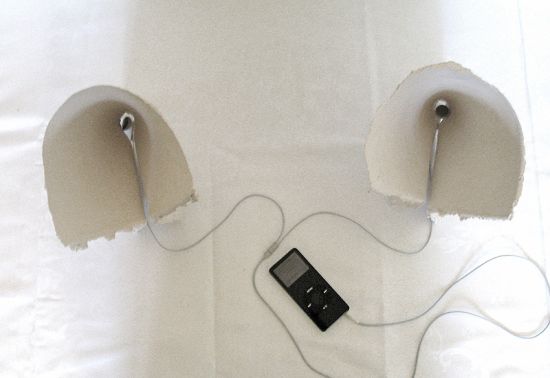 I vaguely recall this from my Physics classes in school: Ceramic, having one of the lowest sound absorbent co-efficiency, is one of the best materials for sound amplification. It hadn't impressed me much back then, but this time, the ingenuous exploitation of this unique property of ceramic does impress me. Even man has a unique attribute.
When a particular track reminds you of somebody, you wish he/she could hear it with you. And, loudspeakers are there to fulfill this wish. But, what's new about the one being referred here? Perhaps nothing, except for the material it is made of. Discarded musical scores and clay have been used to make this thin paper ceramic loudspeakers.
So, go ahead and share your favorite music with your dear ones on this special material-made loudspeakers.
Source: Jieyu Design