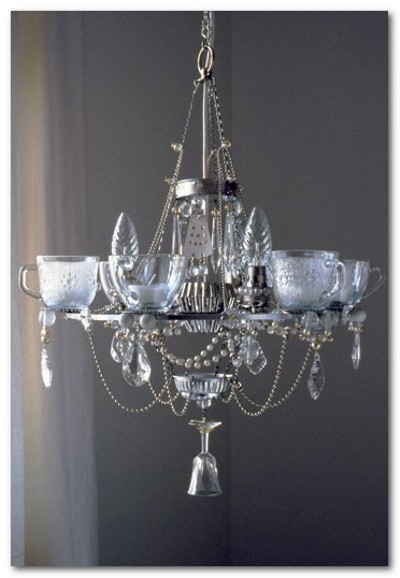 I was really impressed when I saw these beautiful chandeliers, but I was more than impressed when I double checked them and saw some familiar objects that were used in the making of these beautiful chandeliers. Yes, these eye-catching chandeliers are made from recycled kitchen and dining items.
Designer Madeleine Boulestix takes great pleasure in hand crafting some of the most beautiful chandeliers using old glasses, cups, jelly moulds and endless other cutlery items. Besides being a great example of recycling, Boulestix's chandeliers are great on style and class. These beautiful chandeliers are a great combination of art and function.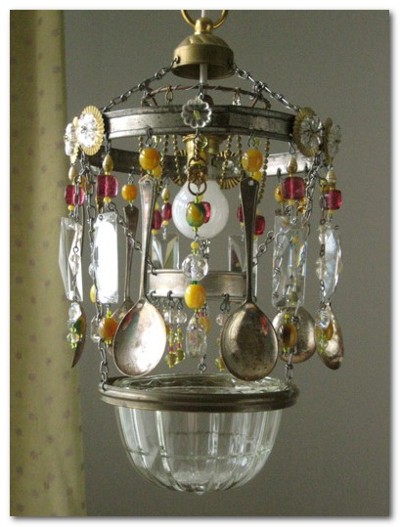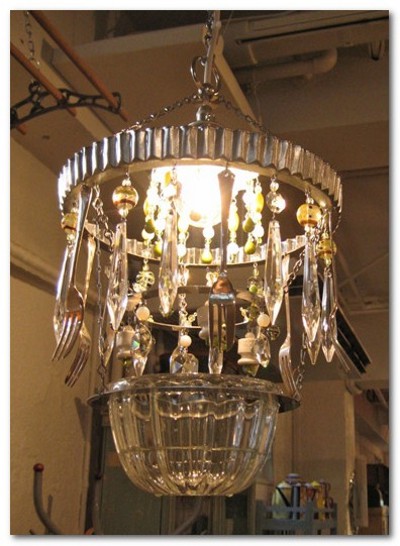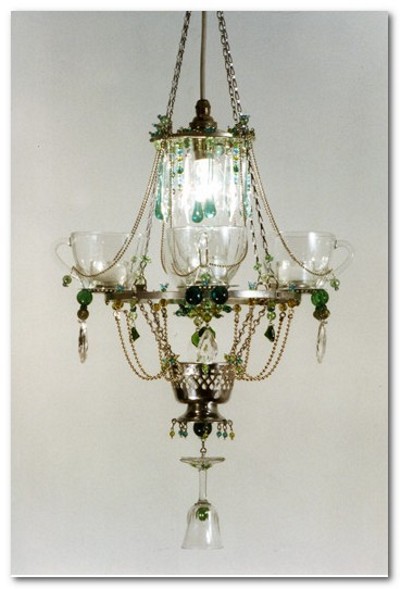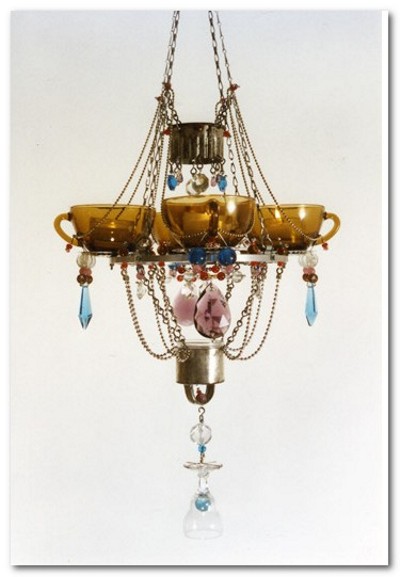 The chandeliers are available in a variety of sizes and style. You can even have them custom made as per your personal settings and color schemes.
Click here for more details.