Netherlands-based designer Christian Kocx presented a series of non-woven series of chairs, lamps and bowls during the Dutch Design Week. All the products were created of unwanted bits of plastic generated from an injection-molding machine.

In a brief introduction, Kocx said about himself,
I'm a designer from the Netherlands, graduated from the Design Academy in January 2006.
Kocx described his creations as,
a series of products made from the remnants of injection moulding.
He also added that he had already presented his products at Milan in a furniture fair earlier this year ( in April 2007), and also during the Dutch Design Week 2007 (20-28 October 2007) a couple of weeks ago.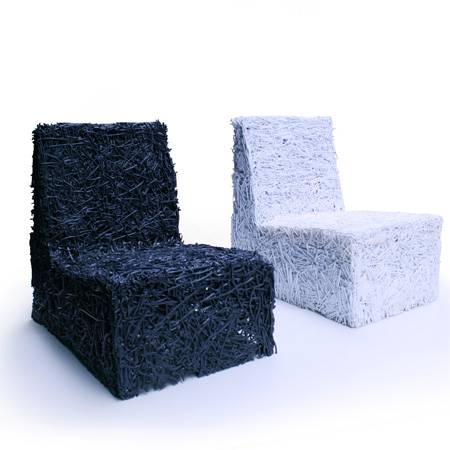 Kocx's creations, that include chairs, lamps and bowls, are creatively designed and are easy to the eye. A glance at the series of items shows the innovative ideas that have been used for the creation of each of them.
The motto behind Kocx's creations has always been 'to make people see a perspective other than their own and to question the origin of what is considered normal'. The products are also available in a choice of multiple colours.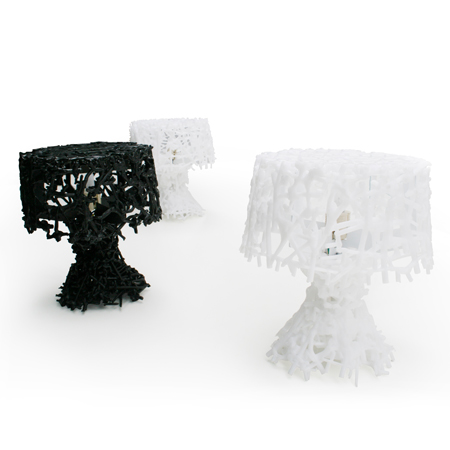 Currently, Christian Kocx is in Indonesia, designing products for the European market. He is scheduled to return on the 8th of February 2008. The unique designs, use of plastic bits as raw materials and the beautiful structures of Christian Kocx's creations have made them a worldwide success.
Source: dezeen