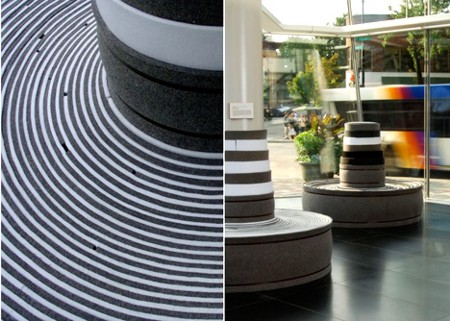 The Cinch public seating system at the Madison Museum of Contemporary Art's main lobby is a playful take on the complex nature of architectural designs. Designer Tom Loeser has used industrial felt to transform the cold architectural columns of the lobby into a novel public seating experience.
Each column is wrapped using industrial felt of varying colors. steel straps are used to secure the felt in place. The thickly wrapped spiral pile of the felt turn the base of every column into a circular sofa.
The Cinch is a nice example of contemporary art which eliminates the complexities of design.