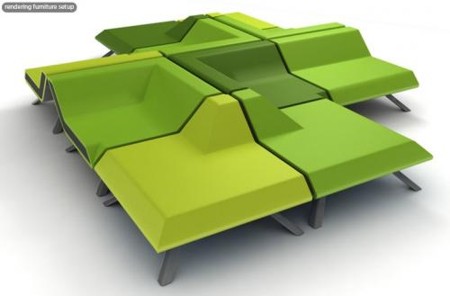 The pieces of furniture that you see here are actually HD renderings which were used as the promotional materials for Studio JSPR's F-series furniture.
Industrial design student Brian Garret worked in collaboration with David Menting and Jasper, the founder of StudioJSPR, to visualize and complete the project using 3Ds Max software, in combination with Vray plugin.


The designs which were conceptualized carry a distinct look in terms of originality and sophistication. The basic colors that Garret used for his renderings gave him a complete control and understanding about the eventual product.
Garret's renderings give a hint about the future of furniture designing. We should expect some angular furniture very soon.