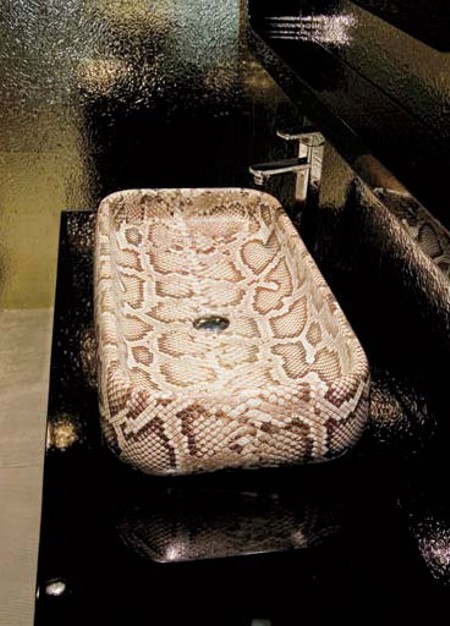 Ceramica Cielo's latest range of bathroom fixtures takes its inspiration from the creepy side of the jungle. These unique bathroom fixtures are finished in snake skin and crocodile skin prints.
Although the skin print is quite unusual choice for bathroom fixtures, one has to admit that the untamed beauty of the jungle looks really amazing on these fixtures. The range consists of basin, shower base, toilet and bidet. But, I have doubts regarding the popularity of these fixtures!
Are you comfortable taking a shower with a python?