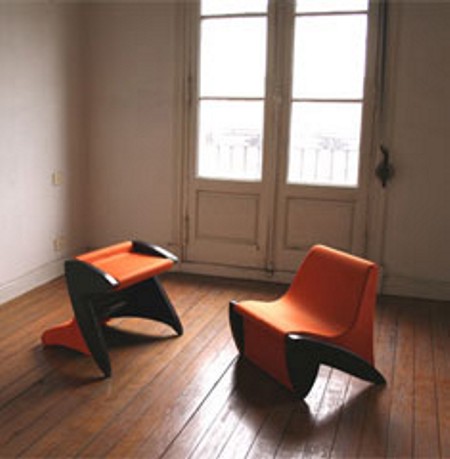 Designer duo Carlos Garcia and Txabi Zabala of TXB Design showcased their latest designs, the Petrak seat and the Give It To Me cabinet, at the recently concluded Habitat Valencia Forward 2007.
Petrak is a stool that doubles up as a relaxing chair when you tilt it by 90 degrees. A design very similar to the Tona chair which was designed by Diego Gonzalez King. Apart from looking great in both the forms, the Petrak provides a clear solution where space is a problem.


Give It To Me is a pair of storage cabinets for the entry of your house. The two cabinets complement each other just like the Yin and Yang symbol. One half of the couple features an opening at the top while the other has a mirror attached to it at the top, and a light at its bottom. Its the perfect place to store your petty things.