Automaker Citroen has tied up with leading French fashion house Lacoste to sweep everyone off their feet by revealing a new gracefully charming concept at the next month's Paris motor show. The official pictures released show a buggy concept which embraces stylishly minimalist design and elegantly laid-back looks.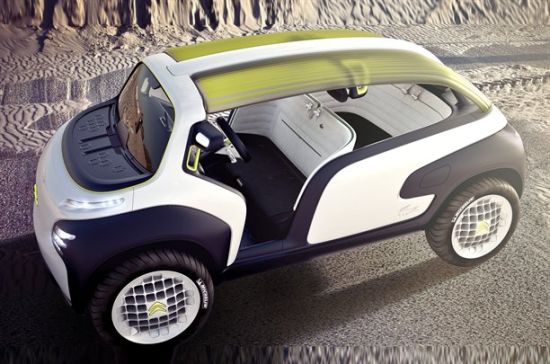 A product of inventive tinkering with conventional car design, the C1 amuses the onlooker with no roof or doors. Instead the car has a bar which stretches from the windshield to the trunk with supporting handles for easier access to the rear seats. The roofless car, however, doesn't leave the occupants exposed to the elements, for there's a covered stowage in the dashboard and bright yellow soft-top that automatically inflates in the rain. The front styling integrates the lights into the bumper instead of the sheet metal.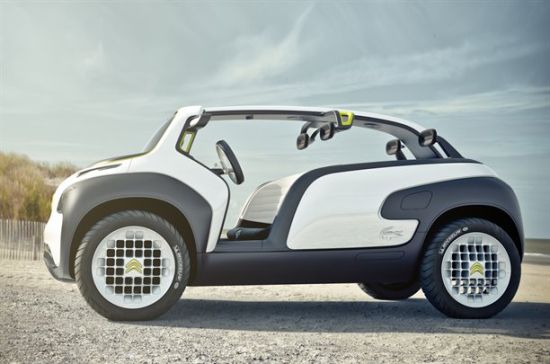 In fact, calling it a buggy wouldn't be fair. The car is longer, wider and taller as today's C1 with a similar wheel base and is powered by a three-cylinder petrol engine. The car wears square relief designs on the bonnet resembling a tennis court, whereas the material used for the seat bears similarity with the weave used on the polo shirt.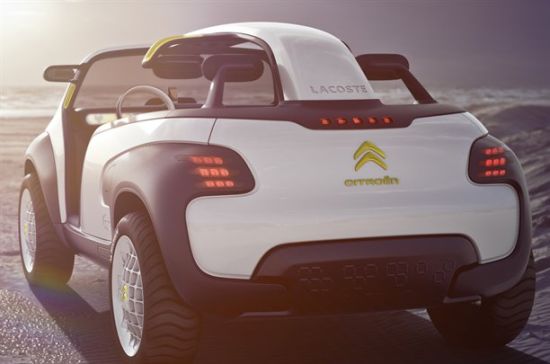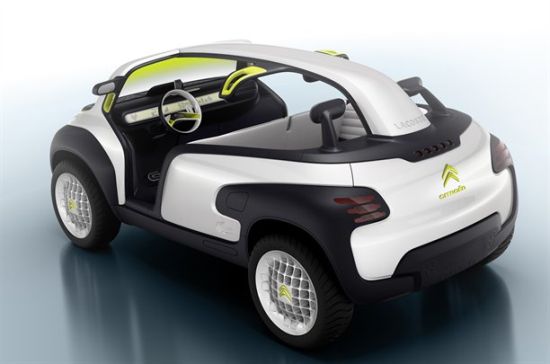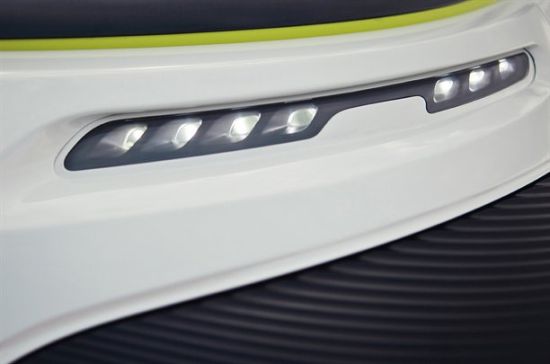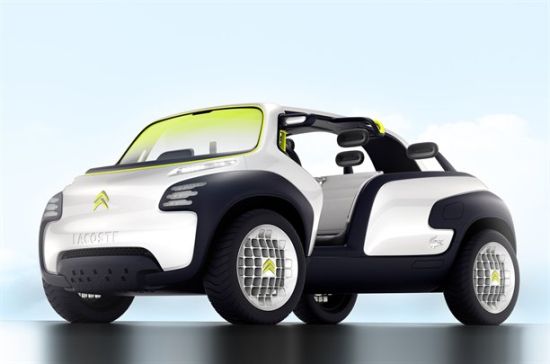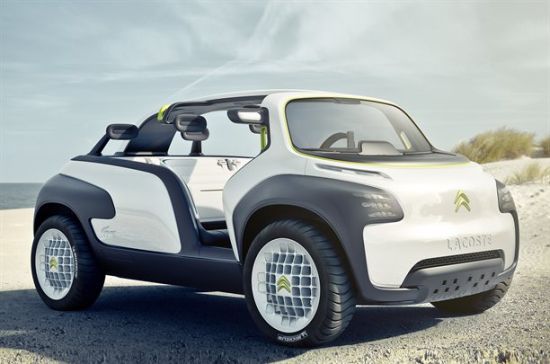 Via: AutoCar