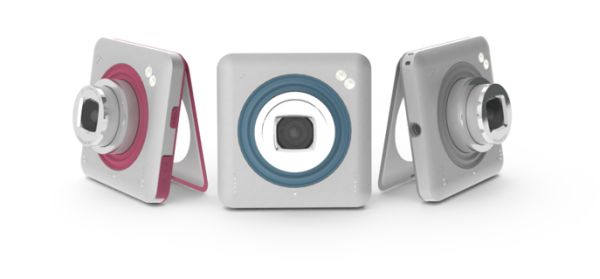 A camera has the power to capture moments and seal them forever in the form of memories. Industrial designer Or Leviteh has taken this experience to an all new level with a camera that ditches screen for an unusual experience. Yes, you read it right. The designer has crafted a screen-less camera named MMI.
Everyone has tried clicking a self portrait and must have failed several times before finally capturing a good one. But, MMI will make every click beautiful and perfect. The camera will be controlled by a remote just like a television. It can work via an iPhone/ iPod/ smart-phone application, which is used to activate the cute gadget. The portrait can be seen on the screen of your phone before clicking it. This will make sure that the lightweight and portable shutterbug comes out with amazing results.
Adjust all the settings and upload pictures without even touching the camera. Tilt the lens, focus, white balance and adjust the timer from anywhere. MMI will come embedded with a tripod connector and a kick stand, which will add stability. With so many features and easy usage, the petite gadget will create its own special place in your life. If next time you are alone, kill all worries of asking strangers to click your picture.
Source: OrLeviteh