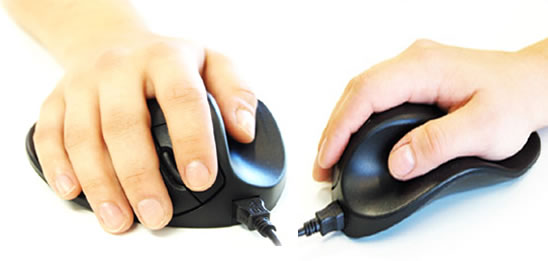 Clicking away incessantly, it never occurred to me to that numerous left and right clicks on my mouse can actually bestow me with posture related ailments. It is only when I was diagnosed with a mouse arm that it dawned upon me to swap my old-fashioned mouse with a new ergonomic version. And one look at the HandshoeMouse strengthened my decision to trade my current mouse with this healthy version. Ideally shaped, it allows the user's palm to rest on it with ease as the fingers go on with their job. Cleverly designed, it is supposed to reduce the muscular tension between the fingers to bare minimum. With enough room to rest the thumb, the silhouette of HandshoeMouse also has some resemblance to the stingray's body.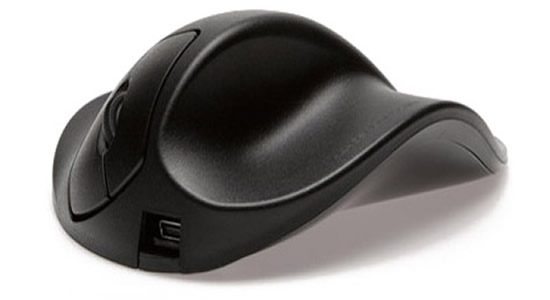 Design Status:
HandshoeMouse has evolved after a detailed study carried out by scientists.
Usability:
Connecting via simple plug and play feature, it gets rid of the need of drivers. Akin to the normal mouse, Handshoe too sports a scroll wheel and two buttons in the most ergonomic arrangement. Though the demand for mouse is dying out with the upsurge of scroll pads on the laptops, I believe there is still a niche for such ultra comfortable computer peripheral that flawlessly blends form with function.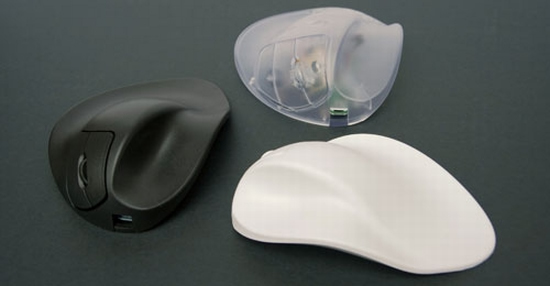 Up for €120 (about $165), the product page asserts that it is supposed to fit like a glove. Watch out for a wireless version before this year end. Offered in three sizes, I'm sure there's one for every hand that cannot do without clicking.
Via: Nexus/ Gizmowatch/ Engadget