Bunk beds come in many different shapes, sizes and colors with attributes that you and your kids will like. In the following sections, we will look at few bunk bed designs, which will persuade you buy one for your kids.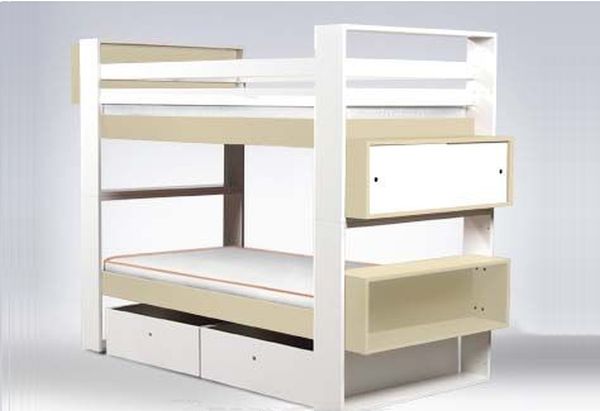 Austin Bunk Beds:
Designed by Ducduc, these bunk beds are so colorful that every kid would love to use them in their homes. The added advantage of these bunk beds is that they come with extra storage facility. There are also drawers on both sides of the bed to provide more space for storing things.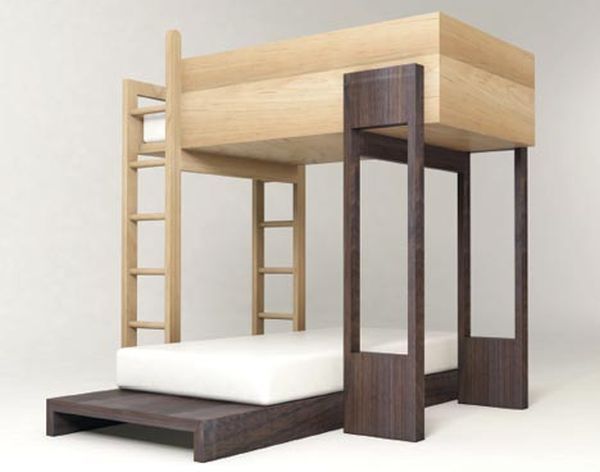 Modular Bunk Beds:
Manufactured by Inquisitive Kid, this bunk bed is stylish and safe at the same time. Some of the features of these bunk beds worth mentioning include round rung side ladders which are very much climber friendly, shelving spaces and under bed storage facility. The modularity of the beds allows different configurations to be used in the room, such as beds directly under one another, partially under each other and completely apart.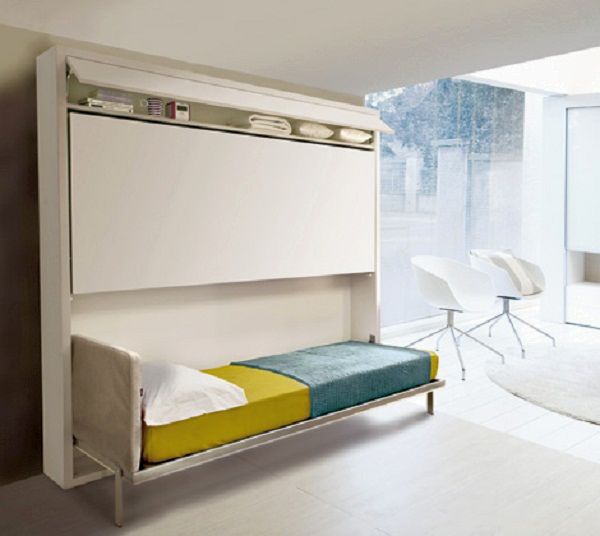 Folding Bunk Beds:
These beds are colorful that will surely draw your kids towards them. When not in use, you can fold them and add extra space in your house. The material used to make these beds is kids friendly and provides soft edges for extra safety from injuries.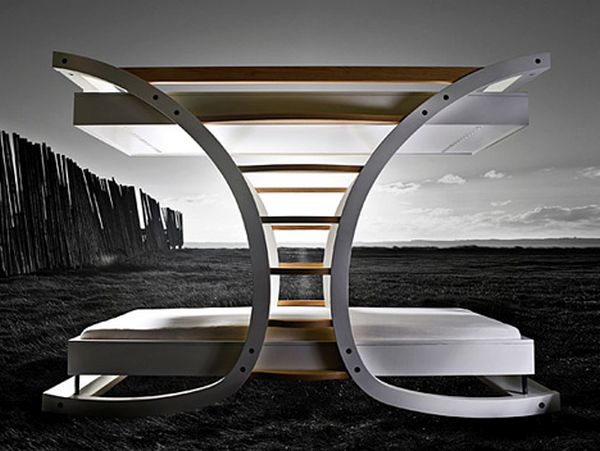 Wooden Framework Bunk Beds:
These bunk beds have contemporary curves, wooden ladder and wooden framework, which is painted in white and looks dynamic. Design wise, it has everything that your kids will love. The design of these bunk beds is such that it produces free-floating planes that provide a feeling of openness in both the bunks. These bunk beds make use of recessed metal fasteners to ensure Edge free safety as well as structural security, and look visually appealing as well.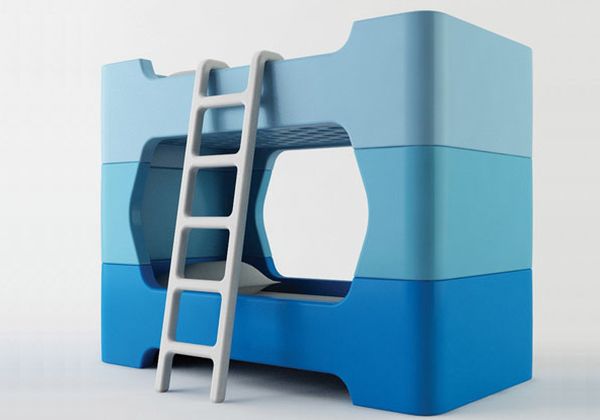 Toddler Tower:
Highlights of these bunk beds are careful selection of colors, use of elements that are children friendly, modern looks and creative construction. Using polyethylene edges, the manufacturer has ensured that bed units and the ladder are soft and smooth. Moreover, the beds are made in such a way that they remain stable to ensure complete safety of your kids. It has a retro-modern look that will certainly draw attention of your kids.
Summary
If you are looking for bunk beds for your kids then these beds certainly provide you some options to choose one for your kids. All these bunk beds are rich in colors and have many useful features, such as storage space to accommodate things that kids require for daily use.