Gadgets make our lives simpler and interesting. They are meant to enhance the level of satisfaction we drive from the usage of products. Designers keep experimenting on a regular basis to come up with something unique that can take our living standards to a much higher level. Following are the gadgets that are mere concepts now, and we really hope that they come alive in the near future.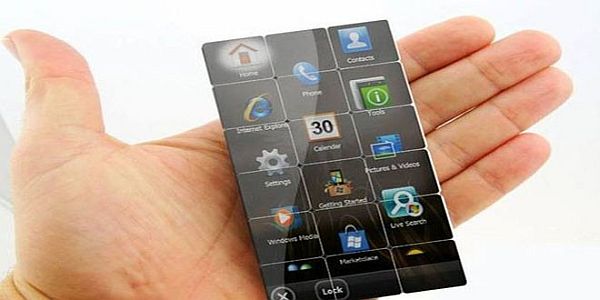 The Multipurpose Gadget Concept
Designer Kamil Izrailov has come up with an idea to create a gadget that is a mix of a cell phone and a tablet. Imagine how easy your life would become if this concept gets a green signal to turn into reality. The key elements of this gadget will be programmed buttons, computing processor, and its own power supply. The device also allows you to create forms with the help of apertures on its lateral surface. A special charger will accompany the device, designed to use thermal and kinetic energy. You can connect this device to other devices as well.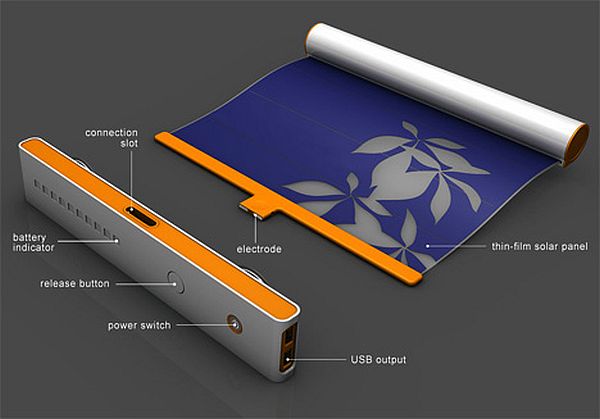 Sun Shine and a Curtain
This concept is a superb idea of designer Ming-Ching Hsueh. It works as a solar curtain during the day, as you are supposed to hang it on your window and it will soak all the sunlight it receives and stores it in the battery pack attached to the base of the curtain. The solar energy collected during day can be used at night to charge your gadgets. If this concept turns into reality, it will not only benefit human beings but is good for the environmental sustainability as well.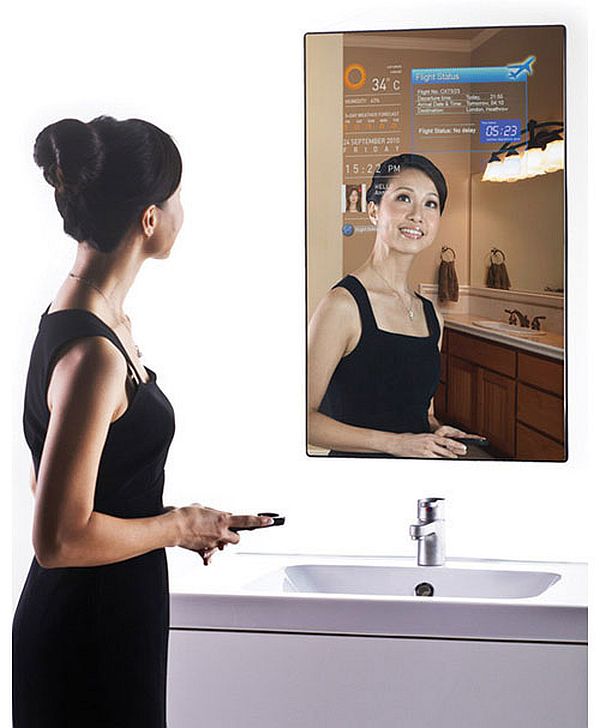 Magic Mirror 2.0
This magic mirror concept is an ideal mix of the traditional purpose of a mirror and the modern technology. The mirror connects to the internet and presents a user-friendly interface that allows you to watch your favorite things while getting ready. You can watch your favorite videos while doing your hair, or can watch news while putting on make-up and you can also check your health vitals on the screen. You can control the mirror operation via remote or through your Smartphone. This is a perfect concept for people who believe in multi-tasking.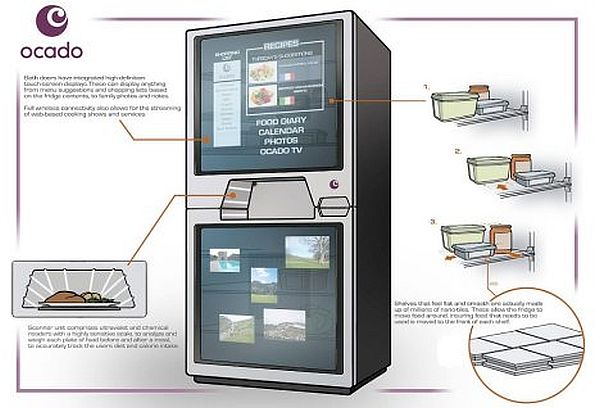 Self-cleaning fridge concept
Not many of us like to spare some time to do the fridge cleaning because of the shortage of time. For people like us, this concept of a self-cleaning fridge must come to life very soon. The fridge will be able to clean itself, prevent food wastage, and will scan the shelves, will provide leftover food recipes, and the nano-articulated technology will make numerous micro tiles to send food products on the priority basis to the front of the shelves.
Summary
Concepts show us what the future could be like, and these gadget concepts make us want to travel into the future. They are quite simple, and yet their effects can be monumental in ease of life scenario.