Jewelry and women are inseparable. They not only like jewelry, they simply love them. Thus any piece of jewelry which makes them look more beautiful and elegant is always appreciated by women worldwide.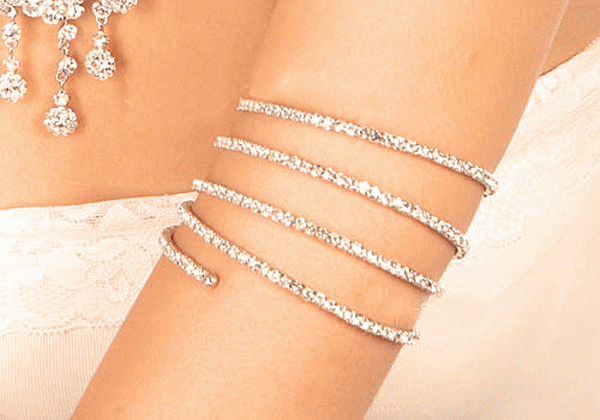 Armlet is one such piece of jewelry which is preferred by every woman. These days there are very classic and elegant designs of armlets which simply seep women off their feet.
Armlet designs women adore…
Armlet is a jewelry which  can be worn  for any occasion . It can be light weight for a day time function or a heavy one which can be worn for a function at night.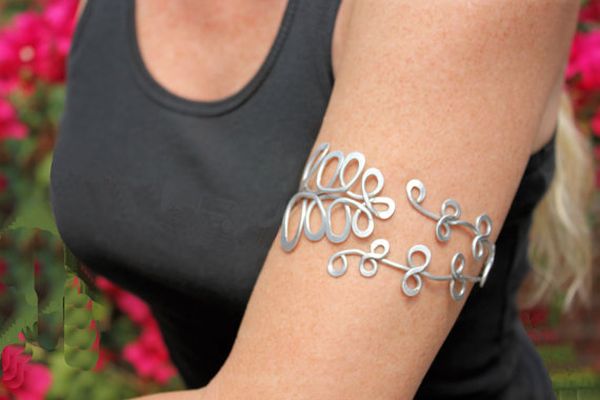 Top Designs To Look out for…
The  designs which come with filigree patterns and has designs which proceed in a wavy manner is very much in demand.  Often golden balls are fit in to it. The size can be adjusted depending on the wrist. The golden armlet with such beautiful design is timeless and a very elegant and understated look.
The armlets which have  intricate detailing on them as if a net has been designed on it is another favorite among jewelry lovers. The design yet again is set with golden balls and makes it look very beautiful and understated.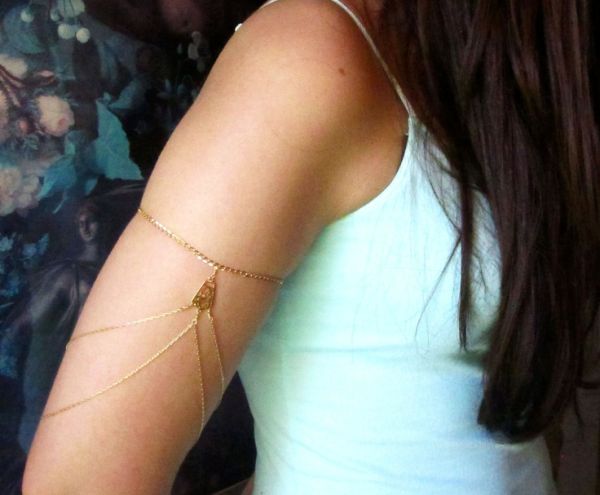 Armlets  studded with precious or semi-precious stones are also in trend now.  The stones highlight the wrist very elaborately and there will be absolutely no need to wear any other piece of jewelry if you own one of these armlets.
One statement piece of jewelry on your wrist and all your trouble related to selection of jewelry is sorted. Women all over the world simply vouch for this type of jewelry and are known to flaunt it in various events and parties.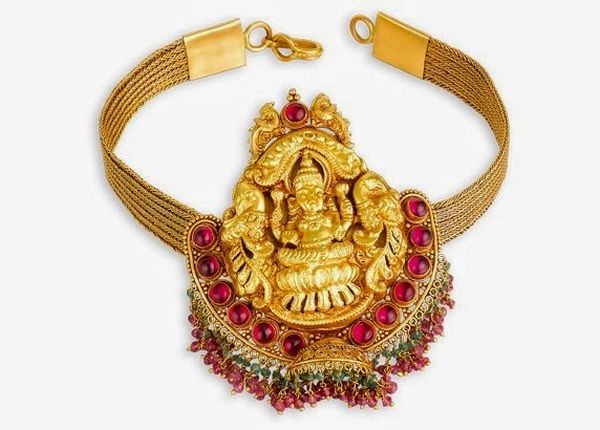 The more traditional type also like armlets which has their favorite god or goddess inscribed on it a or attached to it in any form. This is also very much in demand. This type of armlets is often studded with ruby stones.
The use of emerald stone is also seen in some of these pieces.  This armlet is the perfect combination of modern jewelry and tradition. Nobody can dent the classic beauty of this armlet . The design makes you stand apart in a crowd.
The armlet is really a very versatile piece of jewelry which can help you achieve any look you want.