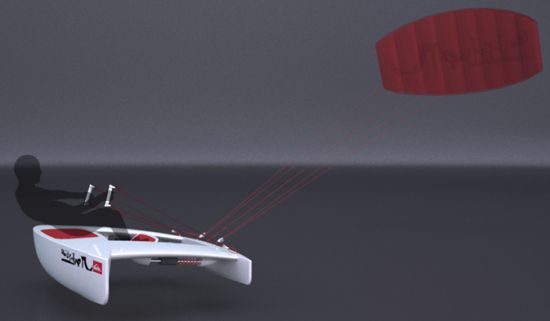 Inspired by the fantasy of taking a ride on a kite board, the Kitamaran concept by designer Daniel Julier offers a sustainable way to travel using a kite. By designing a new kind of water sports equipment that can provide an extreme board riding feeling as well as the opportunity of going on a journey, the Kitamaran allows the rider to ride the board in a partly standing partly sitting while the board follows the movement of the rider thanks to specially designed suspension system.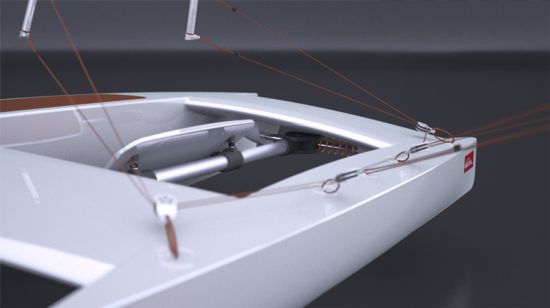 By providing the rider with optimum stand all the time, the board maximizes its ability to absorb shocks while riding under rough conditions. The Kite itself is fixated on a centre line with two control lines on each side making it easily steerable. The height of the kite itself can be controlled by twisting the handle ends towards- or away from the body and just in case the rider loses grip over the handle, the kite will simply collapse and therefore loose its power allowing the rider to gain control again.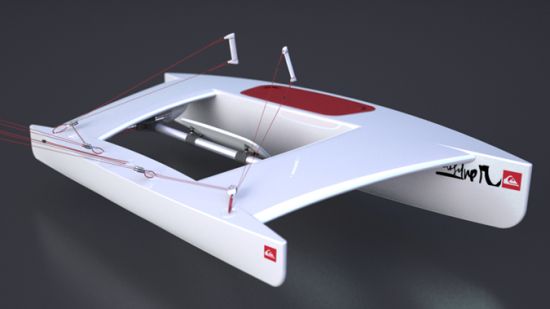 The board itself is constructed in glass fiber with soft neoprene inlet while the boat hull crafted in stiff glass fiber. The soft seat is made in neoprene coated glass fiber lid with handles for removing it and allowing storage for kite and equipment underneath which further emphasized the design's motives of being a long haul craft.
Source: Product Design Forums