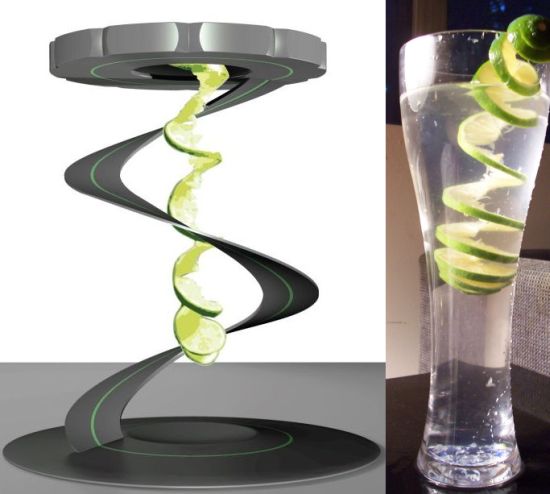 As a kid, I was always getting in trouble for playing with my food. But of course as I grew up and as the TV become more and more flooded with cooking shows hosted by fancy, presentation-loving chefs, my mom started encouraging me to play with my food and make it look more "interesting" on the plate! Of course I too love to do it and I literally have a dozen or so food processors that can transform raw materials into all kinda shapes.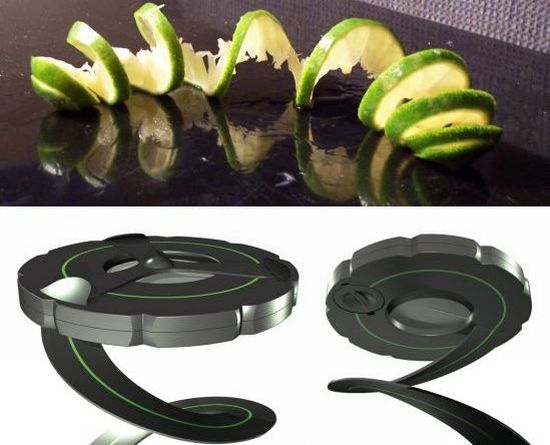 But getting a perfect lime twirl had always been a problem especially when decorating drinks. This is where the magical Limer created by Philadelphia-based Industrial Designer Evan Gurgui comes into the picture.
The Limer not only creates a beautiful shape out of a piece of fruit, it also makes the process of creation look good too. Of course this only gives lazy hosts like me a chance to not spend an afternoon getting everything perfect and allows me to delegate "fun activities" to first arrivals when the party is just getting started!
(Thanks Evan)