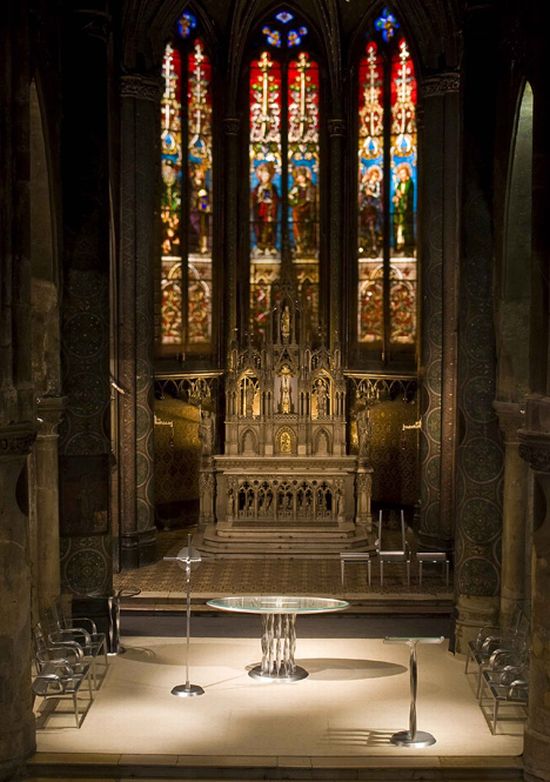 If you thought that great designs and spectacular interiors were meant to adorn the great castles and the wide spaces of the rich and famous, then you are surely in for a huge shock. If my memory serves me correct, it was not long ago that I heard of a staircase in a church that defied the laws of physics. While what we bring you today might not be equally supernatural, it surely shines as if it had a touch of the divine bestowed upon it.

The custom crafted furniture the Church Saint Eucaire de METZ looks as if it has been crafted by 'the hand of god' (Ah! I can almost here the English soccer fans cringe in anguish). The furniture looks as if it has been inspired by the New Testament's version of the apocalypse, with flowing in vertical lines representing the ascension of Jesus Christ and reflections of water flowing into infinity. The entire interiors look both magnificent and awe-inspiring.
The Church is located in the heart or Lorraine province of France and is nothing short of being a visual splendor. While one can rave about them as much as they want, and describe the pristine crystal purity of the interiors and the pious atmosphere, their true magic can only be captured by camera. It is on these occasions that the pen falls short, despite being capable of producing an endless torrent of words. The church is as much a place for the religiously inclined as it is for those trying to find inspiration and motivation. Irrespective of your ideologies regarding the omnipotent one, the church is worth a look for the sheer aesthetics of it. As an architect and a designer, it is almost a must to take a close look at it and you will be mesmerized for sure!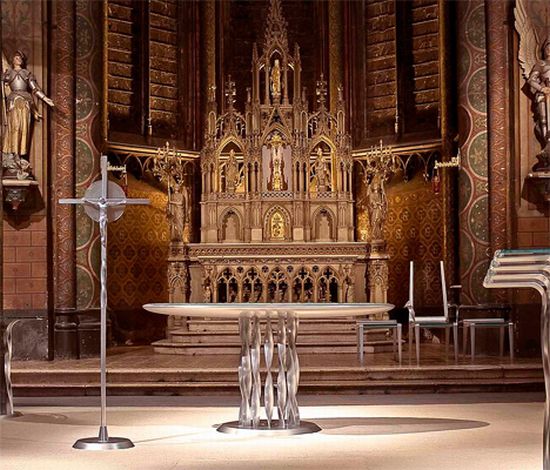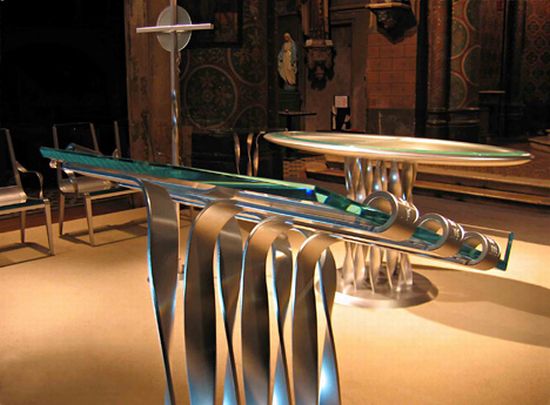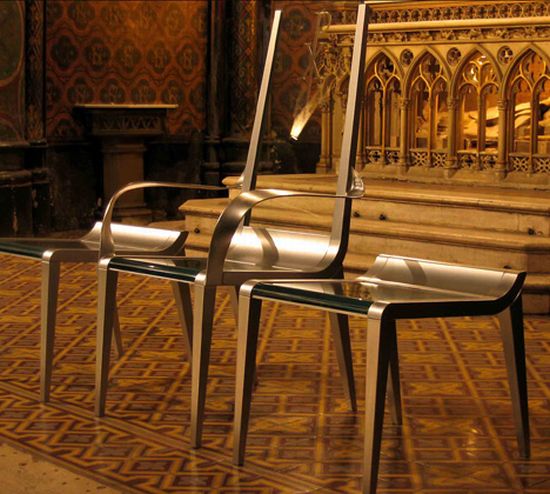 Source: YankoDesign