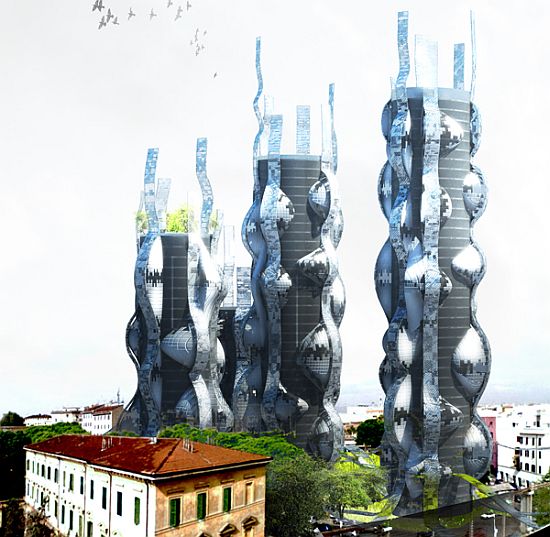 The Concept
Proposed for the dense urban area of the San Lorenza neighborhood of Rome, the "Soundscape Tower" is a series three modern towers that blending the past with present and history with modernity adds significance to the rich culture and heritage of the "once walled-in old city." Situated around one of the busiest train stations in Southern Italy that also houses the largest university campus in Europe, the skyscrapers are designed to meet a diverse array of community needs.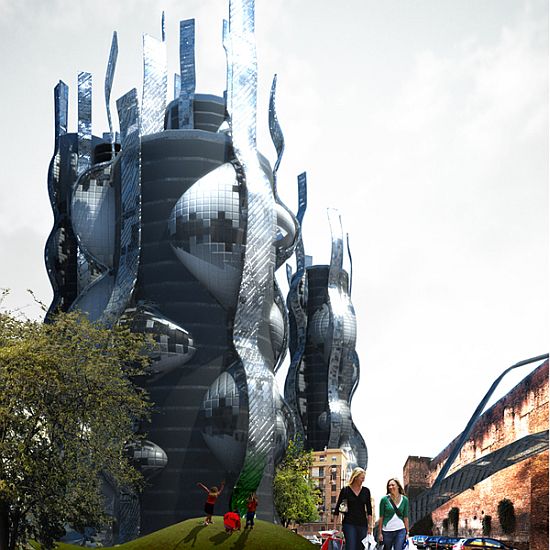 Where are we now?
At present, the Soundscape Tower is in a concept phase, which after completion will house a mixture of offices, student and family housing and commercial spaces for shops, restaurants and pubs, together with post offices, pharmacies, museums, theaters and a library. Accessible from the ground, the skyscrapers will also provide space for relaxation areas, such as parks and sport fields, allowing the residents an opportunity to keep themselves in good shape both mentally and physically.
What makes it stand out?
Connected to each other with "sinusoidal bands," the skyscrapers not only absorb and dampen the noise but also transmit sound, much like a giant speaker, to keep the residents away from the maddening urban noise. Incorporating the methodologies of energy transmission, sound wave traveling and complex geometry, the towers will become the world's largest speakers as skyscrapers, which will make life more lively and calm for the people residing in and around the San Lorenza neighborhood.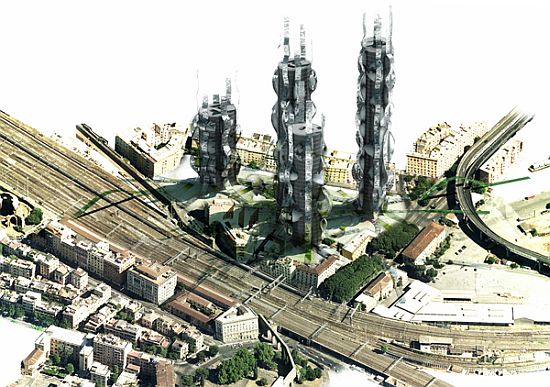 Where do we go from here?
Employing more advanced and energy-efficient method of construction, the futuristic skyscrapers apart from sustaining the environment will also pave the way for a new genre of noise-proof architecture that will help make future cities a better place to live in.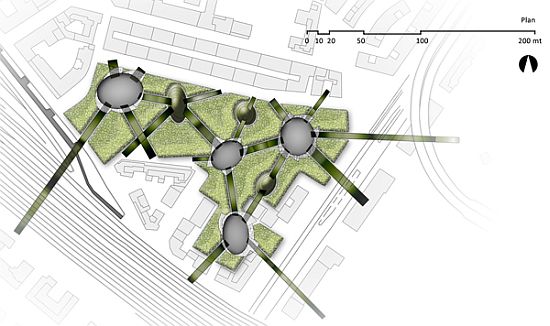 About the designer
Conceived by a bunch of Roman designers, including Alessandro Di Clemente, Martina Mattia and Carmen Pia Scarilli, the Soundscape Tower is going to be yet another landmark for the historically rich nation.