With rapid changes in climate, we need some enhanced tools for farming to withstand the ecological turmoil in the years to come. Drawing inspiration from the metaphor of "heavy water," or D2O, designer Prithu Paul collaborating with Ankit Kumar has developed a robust tractor concept dubbed the "Deuterium" that presents a unique balance heightened function and pure form. Featuring an onboard CPU, GPRS and sensor controlled motion path allocation, the farming vehicle allows freedom in motion and body positioning for autonomous farming.

Harnessing solar energy with embedded nano solar cells on the FRP body surface panels, the futuristic machine also includes a 360-degree light and night vision camera feed for 24-hour usability. Integrating vacuum power suction at the rear to pull heavy farm equipment and farming tools, the Deuterium comes equipped with a retractable and expandable axial shift mechanism to adjust the ground clearance and length of the vehicle.
In addition, users can detach and deploy roller bots for topographic assessment, navigation and data collection. Presenting ergonomic interiors, central ingress and egress for manual operations, the concept vehicle runs on hydrogen fuel cells to ensure sustainable farming, while the front wheel shift allows increased degree of freedom. In short, the Deuterium is a multi-dimensional tractor that makes farming safe, simple and sustainable in the future.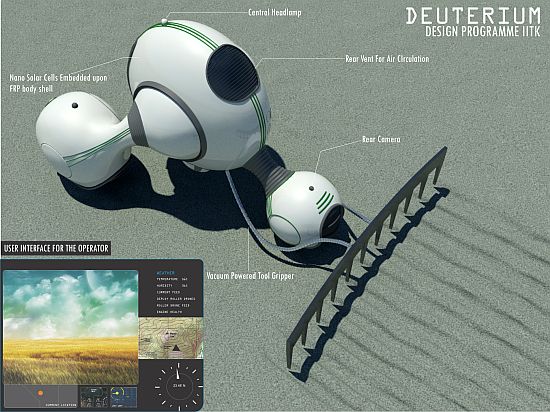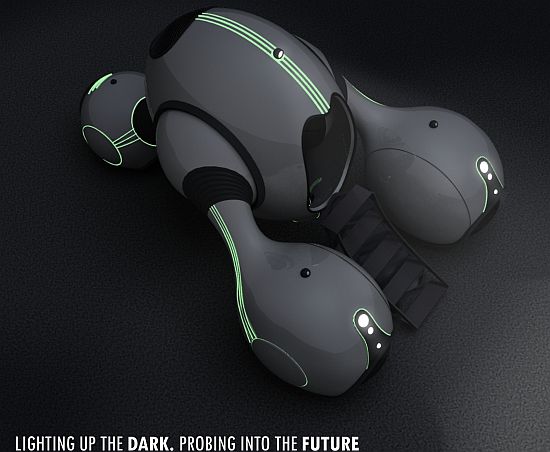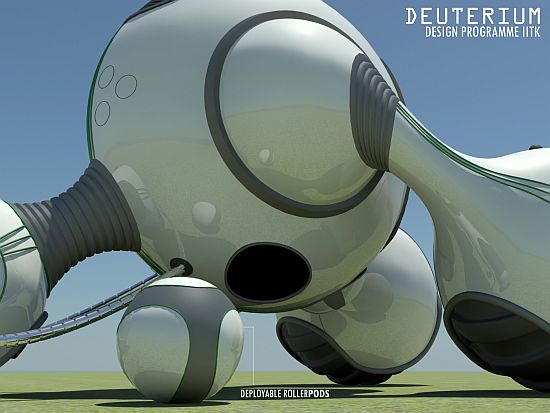 [Thanks Prithu]