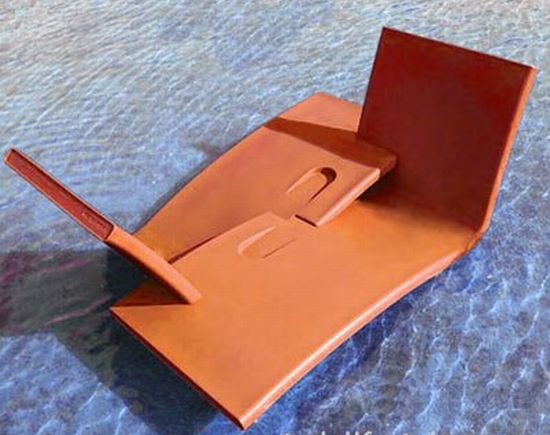 So, are you sick and tired of those boring old beach chairs that you need to carry out every time you go out for a holiday? Well, you don't need to be anymore (and I think I'm starting to sound like a Tele-Marketing ad, but we will not ponder on that for now). Dialounge is the modern integration of style and space. It is a laid-back chair/beach chair/ park bench or even a wonderful yet simple addition to your lounge. It has a very unique style and a modern look that is sleek and simple.

Dialounge is apparently perfect for any place that wishes to provide seating for two. It has two very craftily made chairs integrated in to one another. I suppose it is perfect for those couples who like to have long talks and of course a lot more. They come in Orange, white, black, anthracite (Which apparently is the name of a color now and I always thought it was a drug or a parasite). Anyway, they really look cool and are probably more useful for a park or a beach to have. The Dialounge comes as a pair and each pair weighs a good 30Kg.
Designed by Michael Hilgers the chair offers both a look of simplicity and also saves on space. It has a much uncomplicated design and it is available at a price of € 899. I guess that is a tad bit too expensive for a couple of chairs, but if you can afford them, then they surely are worth the price. They instantly give a modern look to any place they adorn and that is also a huge plus.
Source: TodoLifestyle