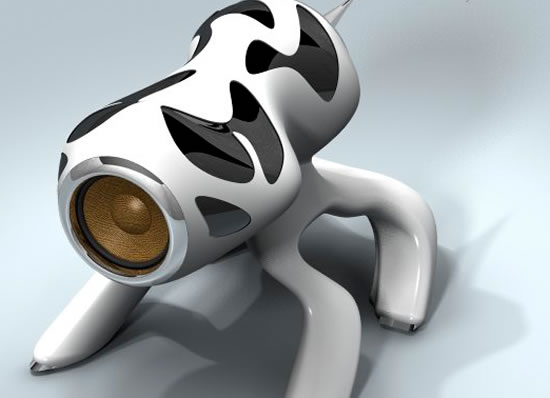 Here's a Dalmatian speaker that seems to have jumped out of 101 Dalmatians to render some pleasurable acoustic pleasure. Like an obedient pet, it will sit quietly by your music player, until you plug it in and turn it on! Dubbed as "Doggy in Style", Jeroen Oomkens intended to present a new HD speaker for everyday use. And since pets are loved by most, he believed that a pet shaped speaker would be ideal to lure pet loving audiophiles. This black and white headless doggie seems to be in about-to-sit posture.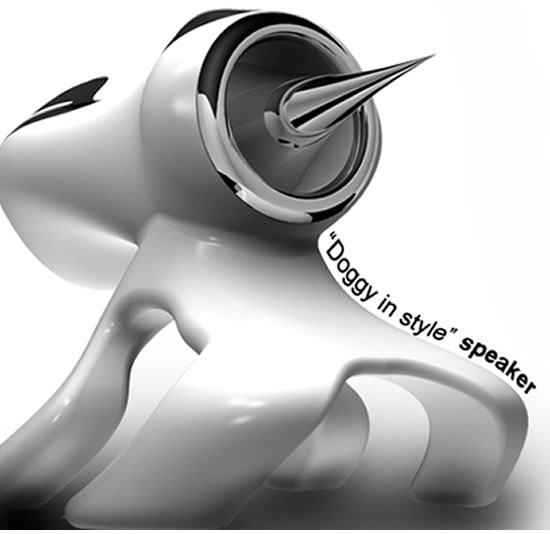 Though it doesn't sport a wagging tail to show eagerness to serve you, it does have a spikey horn like thing jetting out from behind its head.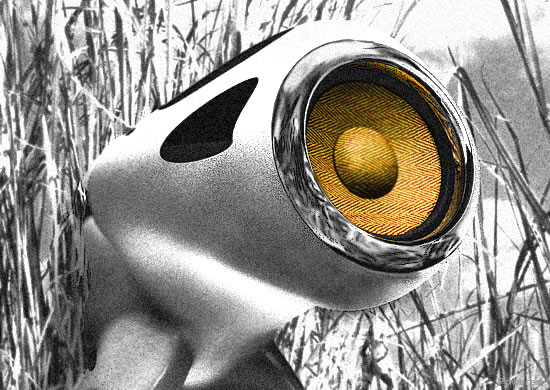 Its specs list included a frequency range of 70-20,000 hz, 8ohm impedance and 89 db sensitivity. Made in Solidworks and rendered with Photoworks this mutt speaker weighs just 3.7 kg and measures 250mm x 120mm x160mm.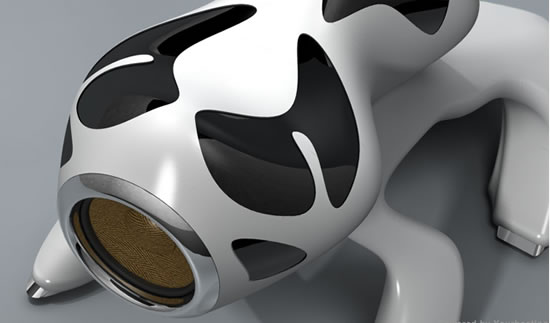 If you love animals and music too then you'd love to stroke this music rendering pet too