Efficiency' must have been the watchword when Danny Kuo thought of designing a furniture piece. The result is the Double Desk which is efficient and then some more! To look at, it is a normal enough desk, however, it has a very nice trick up its sleeve. It has a second table top, built into the design, which can be pulled up as per the need of the user. So, if you are a messy person, you can simply cover your primary table with the second top and hide your ignominy underneath. This table is also great for those who might have been cribbing for a bigger work space as the Double Desk will allow you to extend the primary table top; the second surface will slide either forward or backward as required.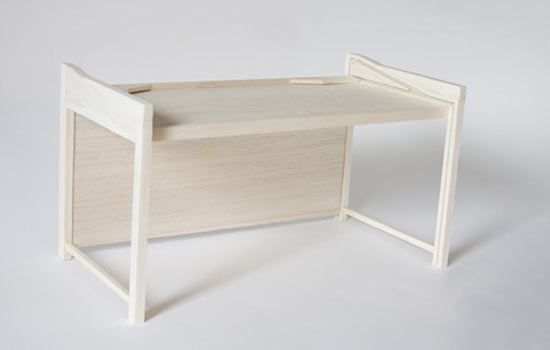 Usability:
The Double Desk will endear itself immensely to the cleanliness freak. People who are looking for 'maximum potential' in everything around them, this design is a boom.
Via: Designboom
Designer:
Danny Kuo is a Shanghai based designer.