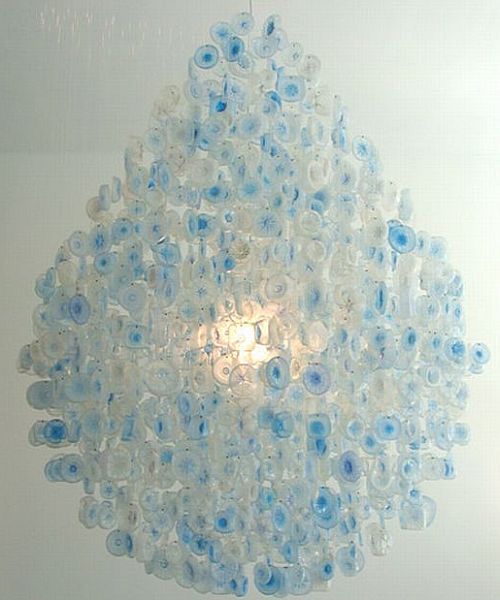 Stuart Haygarth, high on imagination, made use of the bases of plastic bottles from different brands of bottled water to create a chandelier shaped like a water droplet called the 'Drop Chandelier'during Design Miami last week. Stuart reveals:
I cut a small detail section (the base) from approximately 1800 bottles (collected from Stansted airport, London) and placed them in a cement mixer containing sand and water. This slightly modified the visual appearance of the plastic by creating a sandblasted quality which made the plastic appear like frosted glass. From scaled drawings I put together a water drop shaped chandelier over 3 days. The audience was also encouraged to donate their empty water bottles just in case we ran short during the production
.
This is surely something we can applaud not only for the unusual idea of creating a chandelier but also for its eco-friendly design. Stuart gives us the idea to create something useful out of our waste. Amazing!

Via: Dezeen