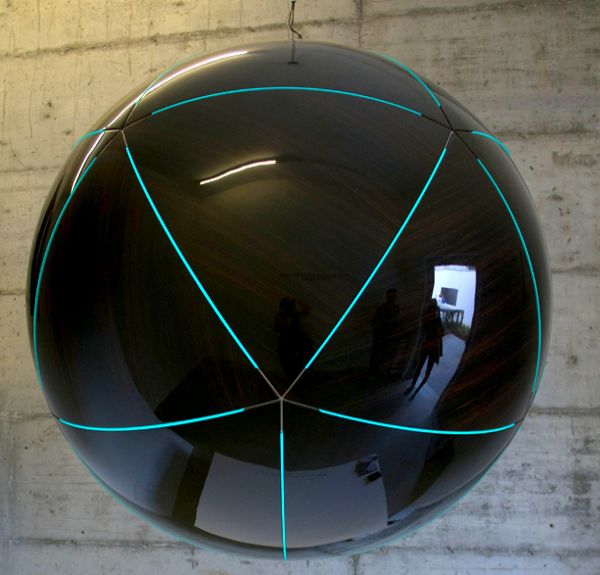 The perfect combination for your living room. Decorate your house with the orb type lamp while the seating arrangements can be taken care of the Moon seating. Being sleek and trendy, your living room can be transformed into a wonderland with these beautiful creations. Spotted in Milan by Justine, the finest materials have been used for creating these decorative items.

Moon Chair,as the name suggests, is shaped like a half moon. While you are seated in it,you can't help but feel all ensconced inside the warmth of the chair. Makes you feel like you're being hugged by a loved one. Quoted as a love seat by the creator, its spacious, comfortable and trendy all rolled into one. Made by the finest fabrics and materials, the chair has been developed by combining precious Macassar Ebony shell on the outer side. The best part is, the chair can be customized according to the needs of the customers, in terms of upholstery,styles, colors or leathers. For Moon's base, noble metal finishes like nickel,gold and palladium are available (Dimensions: 120 cm / 47.2" across, total height 116 cm / 45.7").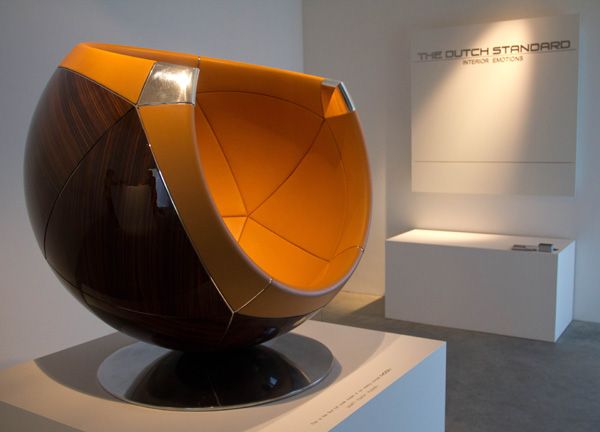 Gice, as the orb like lamp is called, has been created as a spherical sculpture, and divided into 20 precise identical parts. Made from the hardest of hard woods, the precious Macassar Ebony, the wood finish adds the maximum quality appeal to the product. Adding an extra glint of shine is the immaculate crystal clear high gloss quality lacquer magnifying the wood's true beauty. Its radiating light source is dimmible and is rgb, dmx-controlled (Dimensions: 120 cm /47.2" across, weight 48 kg/106 lbs).
In case you are drooling over the beauty of the two products, then you have to order your set as well as soon as possible. After all,it's not very often one gets to lay their hands on such magnificent wood finished products.
Via: Notcot