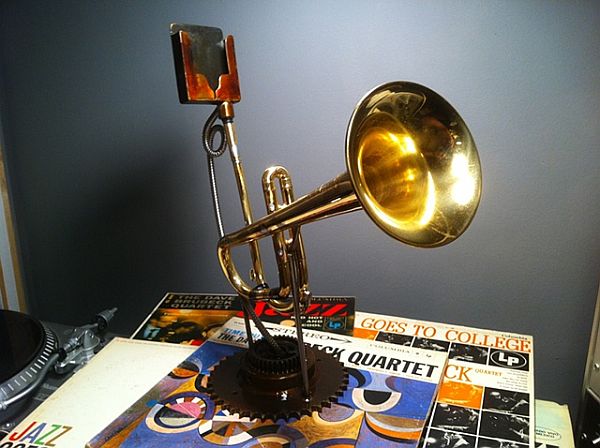 How about an old fashioned way to up your speaker sound? How about bringing in a Tele-Phonographer for this purpose? Yes, that's what Christopher Locke, the brain behind this idea, did. The idea came about with the requirement for giving something that Smartphones do not have. You sure would know that your iPhone or Palm Treo do not have the capacity to give out sound that can be heard 30 meters all around you. So a solution was sought. And this was the answer.

Christopher Locke used old trumpets to create the Analog Tele-Phonographer, which steps-up the sound from a speaker to higher levels. It's based on this analogy. If you want to call a person fifty meters away from you. How'd you do it? Well, you would form a concave shape of your palms, hold it over your mouth, and shout…right? Here, the Tele-Phonographer analog processing machine processes the digital output of the iPhone in its characteristic trumpeting style and sound. Each Tele-Phonographer costs around $400.
And it looks pretty cool as well. Much more than expected, we should say. It's certainly a thumping invention!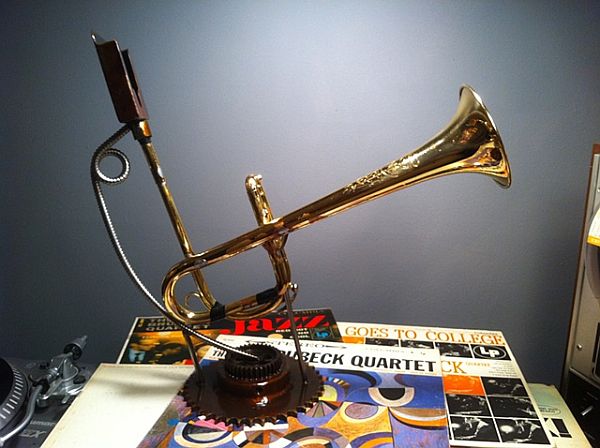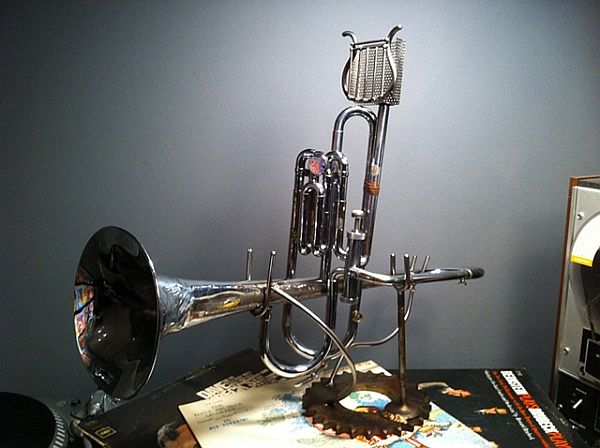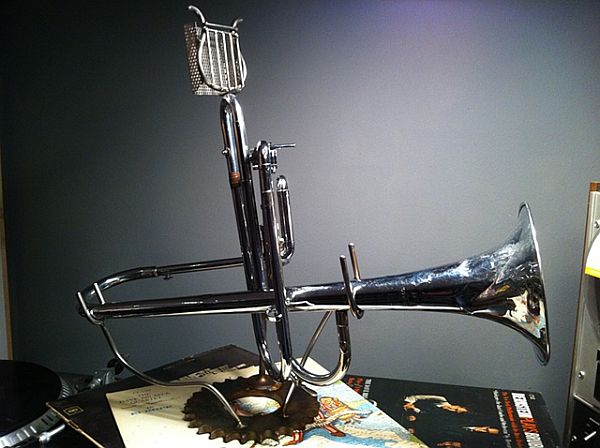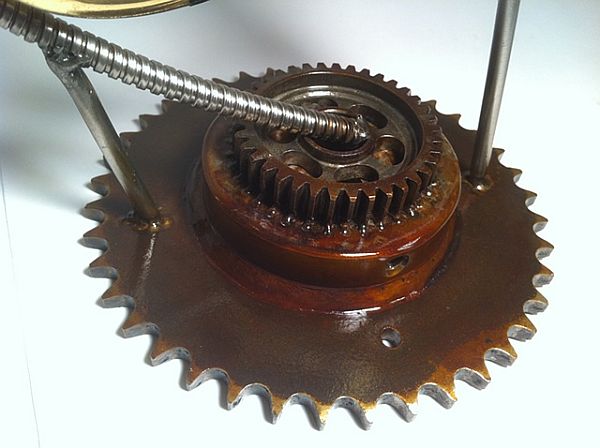 Source: Treehugger