[box_dark]Simplicity meets Technology: Facebook-style Digital Flipbook from Dunhill[/box_dark]
Facebook never ceases to amaze us! One of the most popular social networking websites, Facebook has been used as a marketing medium for international brands for several years. However, that does not seem to have had a negative impact on the marketing capabilities of the website. In fact, Alfred Dunhill, the luxury goods brand recently came up with an innovative method to utilize the marketing potential of Facebook to the max. The results can be seen on the Facebook profile page of the brand.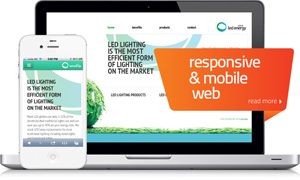 [box_dark]Contents of the Dunhill Flipbook[/box_dark]
Using almost 200 still images taken at the historic Nippon Rally held only the week before in Japan, the Dunhill brand has managed to create some sort of digital flipbook and has uploaded the same on Facebook. When you click the picture, the action begins to move along, slowly but surely. Of course, it would have been easier for the brand to simply have uploaded a video. However, the effect of the flipbook cannot be denied; it is certainly a lot prettier than a common video and holds the attention of the viewer. The flipbook is rather notable owing to the fact that it somewhat resembles an extremely slow-moving GIF. Uploading a video, on the other hand, to celebrate the event would have deprived viewers of the experience of re-discovering an uncommon form of art that dates way back to the year 1868 when, according to Wikipedia, the first flipbook was patented. The concept of the flipbook had to be reinvented to suit the Facebook age.

[box_dark]New Creative Avenues[/box_dark]
The creative execution of the flipbook is so deceptively simple that you would be at a loss of words to explain why you were not the first person to come up with the idea. The flipbook, which can be viewed when you click through the photo album labeled 'Rally Nippon x Alfred Dunhill' at a rapid pace, is pleasantly effective. The sequence of 200 odd images comes to life, forming the effect of moving footage which helps bring to life the vintage car race in Japan. The flipbook was created in-house.
A representative for Holler, the social strategy and activation agency for the Dunhill brand, explained to Creative Review that the idea denotes the essence of the brand, which deals with the creation of incredibly well organized experiences. The representative also stated that Dunhill happens to be the first brand to come up with the idea of a digital flipbook on the Facebook network.