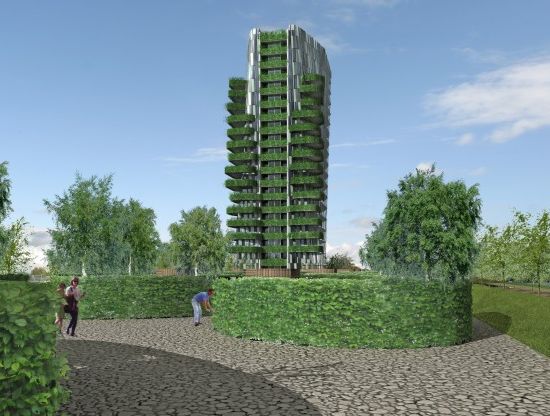 Leading the way towards a sustainable lifestyle, FARO has come up with a spectacular design of the central tower for the Cascade Park that will probably turn out to be an inspiring example for ecological, social and economical sustainability. The tower, remaining an integral part of the garden, will be nurtured on the public side in the form of green balconies. The structure will make use of glass and PV & PCM panels, together with sun collectors and rainwater to fulfill most of its energy and water requirements from the natural sources. Apart from the green lifestyle, the tower will also house a restaurant and collective DIY shops and guest quarters where residents could buy their daily commodities.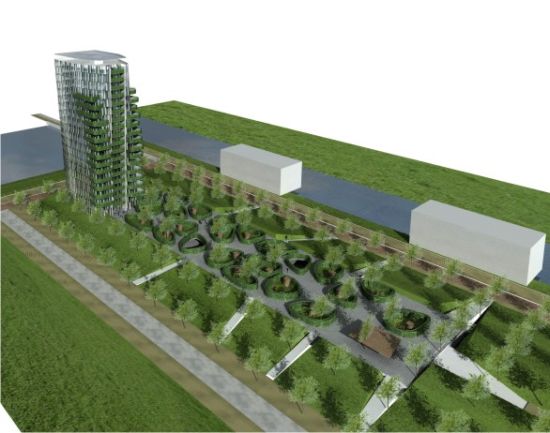 Design Status:
The sustainable tower is the winning entry of a design competition for urban villas and a residential tower for the Cascade Park in the city of Almere, Netherlands.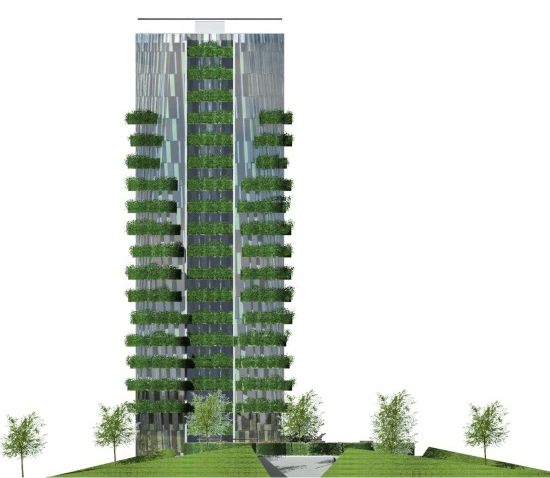 Usability:
Though the tower is intended for only 57 residences, but the flexible structure with small modifications could be arranged in different ways to accommodate more people. Moreover, there is a possibility of residents owning their personal garden in one of the circles on the parking deck.
Via: Dezona