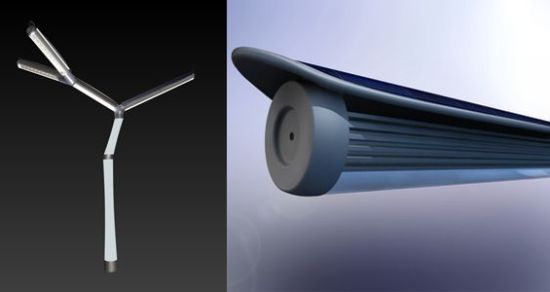 Created by industrial designer Doron Hadar, EcoTreeCity is an ambitious public lighting project that uses integrated freestanding solar element that can produce energy even in extreme conditions like the northern countries that get less hours of light. Thanks to a flowing independent form, the light can be randomly put together anywhere making each light unique like a real tree.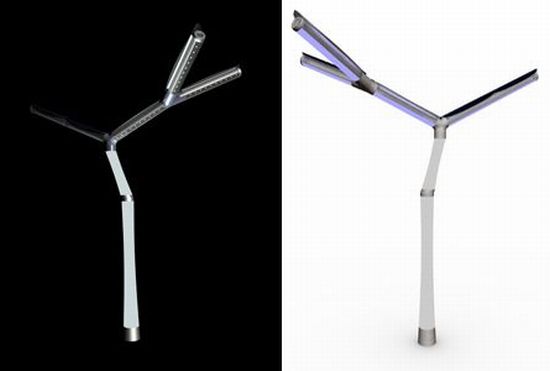 Based on High-power LEDs (RGB), the interactive system changes the color of light in accordance with weather and temperature conditions giving off a warm yellowish-white color on a cold winter day or a cold bluish-white color on a hot summer day as well as a festive combination of lights for the holidays.
The innovative system also helps preserve energy and avoid light pollution thanks to special sensors that reduce the intensity of light when there is no one around. And the best part is that the "tree" is virtually maintenance free with the LEDs and the solar panels lasting a good 20-25 years and a battery life of 5-7 years which makes it just the ideal investment for public lighting projects almost anywhere in the world.
Source: Haatar