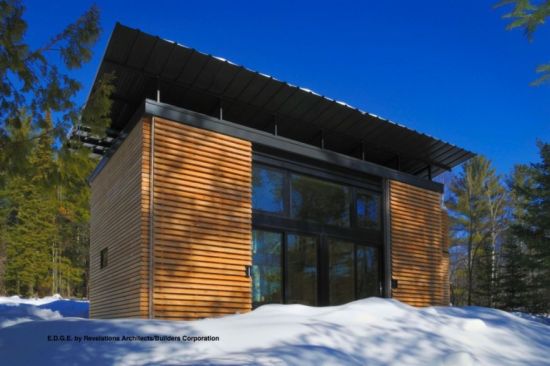 EDGE is the living manifestation of an ideology that embraces simplicity and shuns materialism. The tiny 320-square-foot house from Wisconsin's Revelations Architects fulfills the basic important needs of a small family unit with limited means in a very decent and somber manner. The house supports and also engenders green living which takes minimal from its surroundings.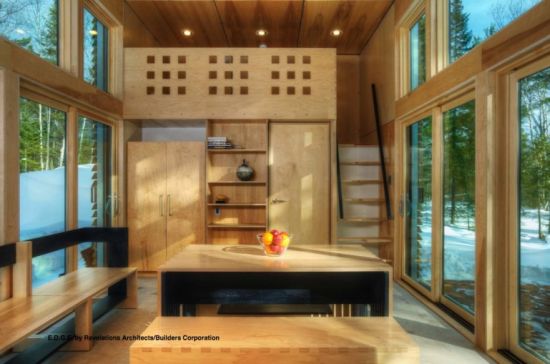 EDGE stands for Experimental Dwelling for a Greener Environment. Its basic layout consists of prefabricated boxes which serve as kitchen and bathroom on either ends with living space in between, with each box having an 80-square-foot overhead bedroom. The interior is made from CNC-cut Baltic birch plywood while the exterior rain screen and shutters are constructed from locally grown white oak. The EDGE has been furnished with custom-made transformable furniture that can be used for eating, sleeping and also socializing.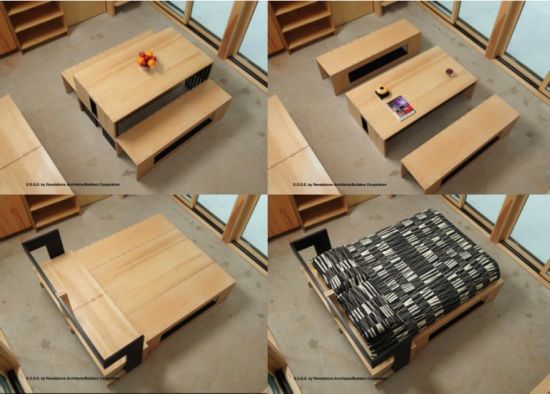 Irrespective of its size, the EDGE is an energy-efficient structure. It has several eco-friendly features that include passive solar windows, a butterfly roof that minimizes solar gain, geothermal heating and cooling, air-to-air recovery, rainwater collection, triple insulated glass and a thermal radiant floor heating system. The prefabricated house that can be bought for $US 60,000 to $150,000 is easy to construct and relocate as well.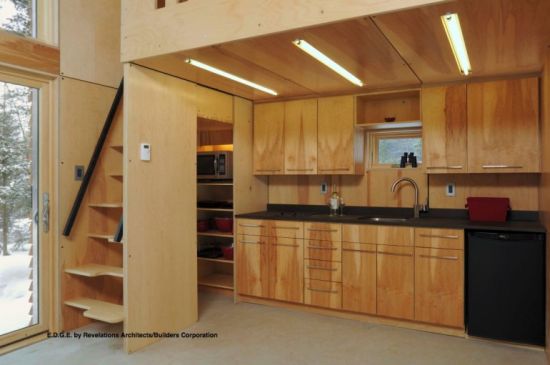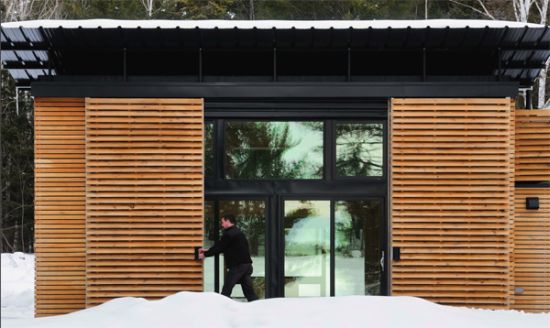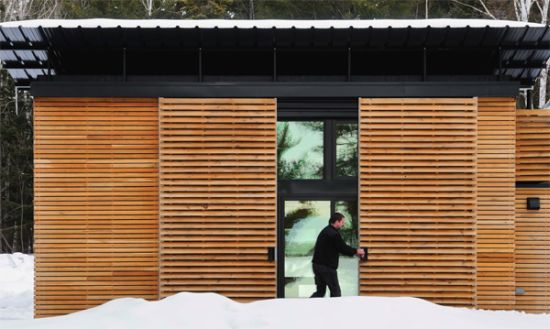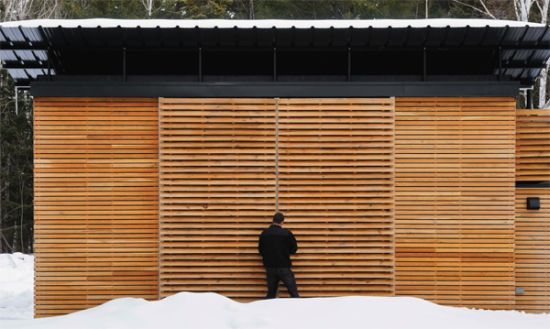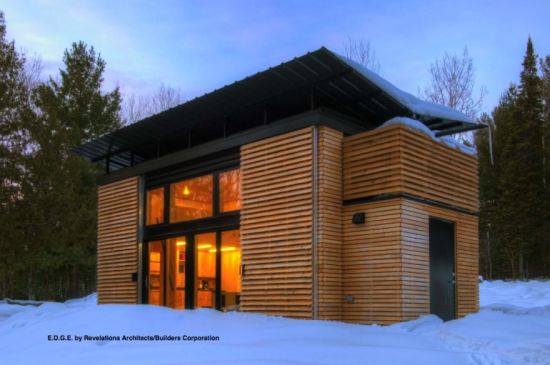 Via: TinyHouseBlog/Gizmag