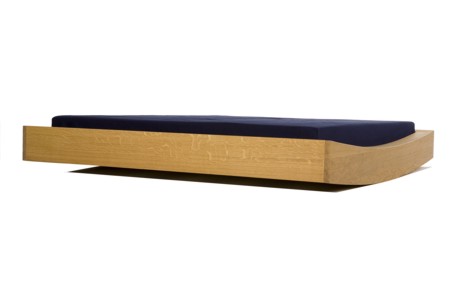 Raimund Gamerith believes in making the strongest impact by using minimalistic approach. Gamerith's Bett Tine is a delightful platform bed which adopts this theory to perfection.
The Bett Tine, which is currently being displayed at the ongoing Vienna Design Week, carries a very elegant and sophisticated look. Its modestly designed base is given a bow-shaped appearance, which is a pleasant deviation from the traditional shapes. The mattress is elegantly docked over the curved base.
The Bett Tine platform bed signifies the importance of simplicity in our lives. This simple furniture is miles away from the complexities of the modern world.