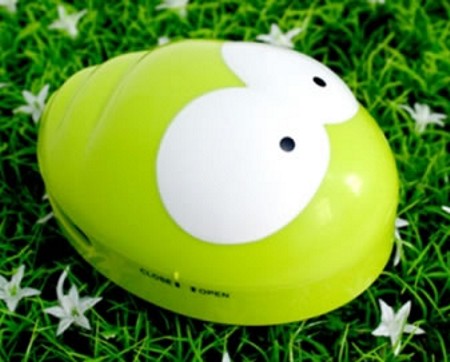 This cute little bug has only one mission – to give you a clean and hygienic work environment. Just keep it on your desk and watch it devour the dust, breadcrumbs and other unwanted particles.
The Bugs Mini Vacuum Cleaner is equipped with a powerful motor that enables it to suck up all the unwanted materials. Its a nice way to keep your desk sparkling and hygienic. Just turn the switch on and the bug takes care of everything else. The outlet is given on the backside and comes with a push button feature. The mini-vac operates on 2 AA size batteries.
The funky vacuum cleaner measures 6 x 7 x 10 cm and weighs only 0.5 lb. It is available at The Design Shop for $10.