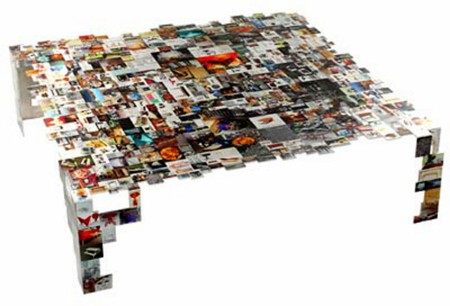 How will you describe the beauty of hundred tables in just one word? Difficult, isn't it? But not for industrial designer Ezri Tarazi. The genius designer has created a unique table that is a patchwork of 100 tables.
The 'Search Table' was created by using the first 100 images that were displayed when the word 'table' was clicked in the Google search engine. Tarazi got the images printed directly upon the aluminum plate, which is used as the material for his unique table. The Search Table was as a part of the show at the 'per capita' exhibition in tel aviv.
A table generally consists of a table top and a base support, but Tarazi's table has the solid support of 100 tables!