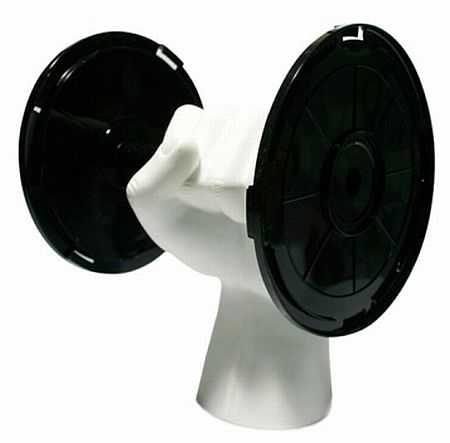 Strong Arm CD Holder is a product designed by The Design Town, a unique company which designs a product and it is just available for one day and by seeing the design you can understand the whole product. The Strong Arm CD Holder can hold up to 50 CDs and has a beautiful design showing the strength. It is available in two colours- white and black. Its weight is 1 lb, it is made of PVC material and its length is 17 cms, breadth is 17cms and width is15 cms. This is the speciality of The Design Town that you are spellbound seeing the design and unable to decide what to choose.
The design Town, located in Orange County, California is a group of eclectic individuals, united in power to bring up unique designs to give value to the life of general people. The only value of their work is to create new and unique design everyday. Everyday a new design is created and if you miss it you will not get it the next day. The products offered in the past can be seen on the site ranging from laptop cases, electric guitar, ice cube trays or you can say on anything. By studying the designs carefully you will know all the details of the product itself.
They believe that each one of us has the creative spirit and we don't know exactly how and where to use it. The unique point to be noticed about this Design Town is that it displays a new design at 11.59 pm everyday and keeps the promise that it is different in every manner and also gets closed the other day.
via: thedesigntown