Give it a thought about how much energy one wastes in boiling a kettle full of water in day to day life. As we tend to utilize only a part of it and a lot of quantity of this boiled water can't be used after a while, as it gets cooled very fast. As a matter of fact, the energy required to boil this amount of water is sufficient to power 50 light bulbs. Addressing the issue, designer Rio Soetanto from Swinburne University has come up with a novel kettle named the "Sustainable Kettle Mug" that works on an induction heating system to help conserve energy. This innovative kettle is apt for everyday users and is personalized with six mugs for the entire family.

The kettle is made of lightweight, not-toxic, recyclable ABS plastic and can withstand very high temperatures of 105 °C (221 °F), while the induction system helps in improving the boiling time. The best thing I like about this kettle are its mugs, as now pouring and drinking water/beverages is no more a hassle, for the water gets heated in the mugs itself.
The stainless steel mug boils the water from bottom to top using induction. Its LED touchscreen helps the user decide how long he or she wants the water to be heated. The red indicator in the center indicates which mug's water is in the boiling process. The water is ready and can be used once the red indicator is off. So, go ahead and replace the traditional way of heating and boiling water by this trendy and smart Kettle Mug.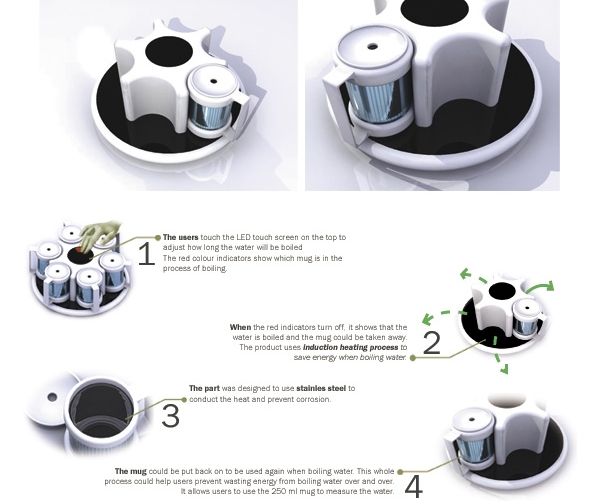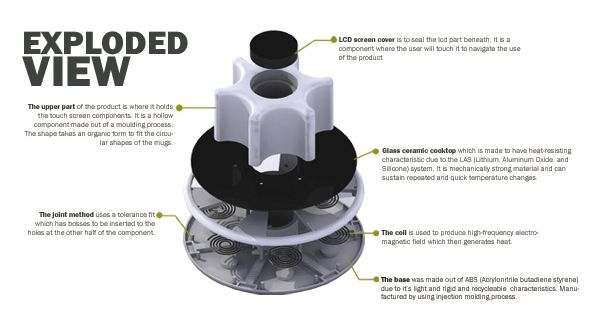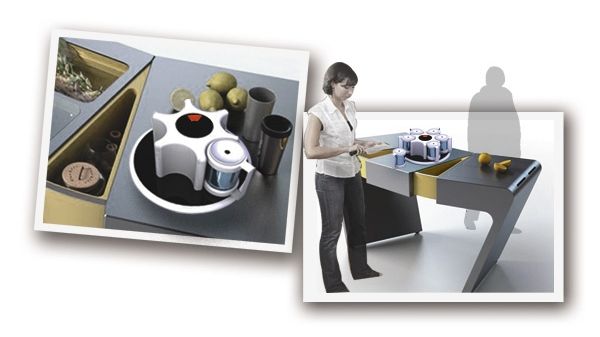 Via: DesignAwards