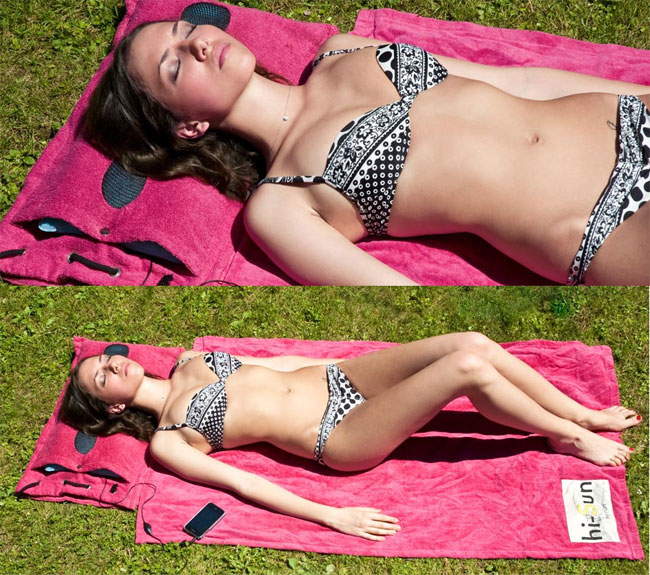 A summer day is best spent under the sun with foot tapping music to relax your mind. But the fun under the sun can be hampered with the worry of having tan lines across your back and neck because of your iPod headphones. Hi-Sun has designed a product that is meant to ensure worry-free basking in the sun's glory. Enjoy your time outdoors while lying on a towel that has built-in speakers to boom your choicest music from your iPod, or for that matter, from any another music enabled device.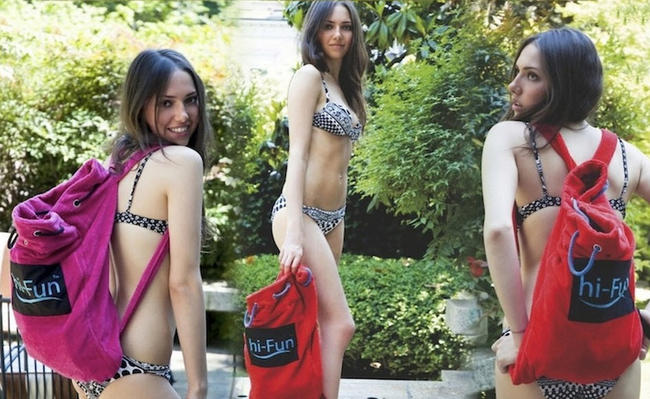 The Hi-Sun Towels have speakers built into soft cushions that are positioned on the either side of your head. The speakers are easy to maintain as they can be easily removed before throwing in the towel for a wash. This 180 x 80 cm towel is made of 100% cotton and can be easily rolled into a backpack for carrying beach gear. The speakers are designed to be compatible with any portable stereo gadget, and the long-life lithium battery can be easily charged with the USB port.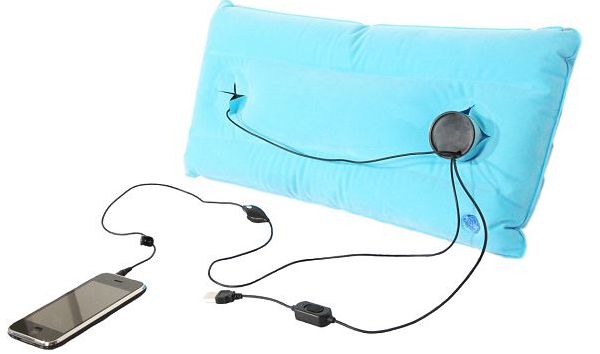 Packed with versatility and chic in design, this Hi-Sun Towel is a must-have for days under the sun. Priced at £55 (about $90), they are available in red, pink, blue and black. With the Hi-Sun Towel your fun under the sun has now been doubled!