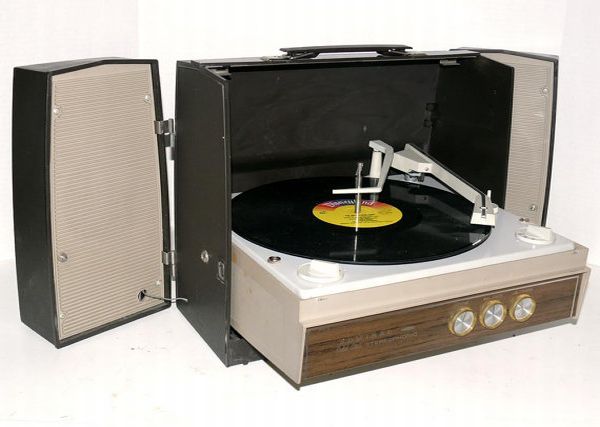 Antique things have their own charm and come weaved with memories of the bygone era. Portable Vintage Solid State 4 Speed Stereo with speakers is one such thing which will revive the past. Priced at $170, it is quiet unique and trendy.
The entire item has a touch of the 1970s era and looks very appealing. It has been structured in a neat manner and looks promising in terms of playing loud music. The designer has fixed it with a conventional drive wheel and cartridge. For a 78rpm record, it also features a diamond needle with flip over.
It comes with a warranty and money back guarantee, if the whole thing fails within a limited period. You can relive the past by enjoying classic songs, played by the system, to make it more apt to use. The portable stereo with speakers is easy to carry and resembles a briefcase when packed together. Carry it wherever you go and see it play tunes the classical way.
Via: Etsy