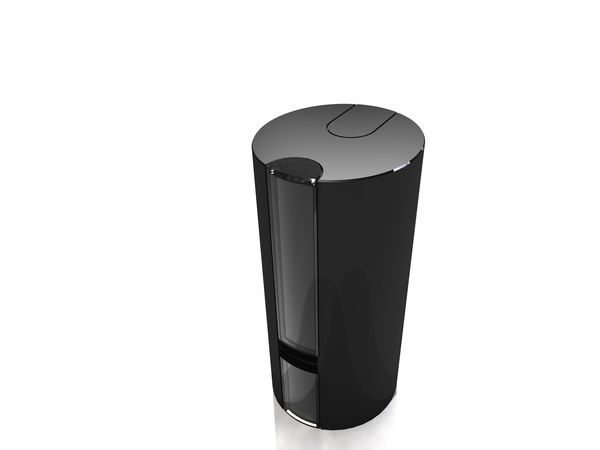 Ovens are one of the oldest cooking equipments used by humans. Over the years they have gone through a lot of changes. Nowadays, with the concept of modular, modern kitchens gaining popularity, the oven too has gone modular. Surprised? Then read ahead. Benjamin Haubold has designed the Oven Modular, a potpourri of brilliant ideas.
The oven has a main body, which is surrounded by different coats. These coats are not fixed and can be pulled apart easily. The heat does not remain restricted to a specific region, but spreads in all directions. The heat can also be transferred to other regions by simply snapping on the outer skin. This will ingeniously, by thermal convention, push the air. The hot and cold air from the surroundings mingle, and this avoids the usual burnt stains caused by most ovens.
Because of convention, even the ends of the wings receive heat. The ash tray is easy to handle as well. One can easily pull it out to use and to clean. Once it has been emptied, simply slide it back. Normally, when an upgraded version of a product is launched, we have to buy the whole product. But, with the Oven Modular you can spend intelligently only on the parts you need to replace, upgrade, or downgrade. Purchase the basic module and keep adding coats that you require, and enjoy the advantages of owning this marvel.
[Cheers Benjamin]