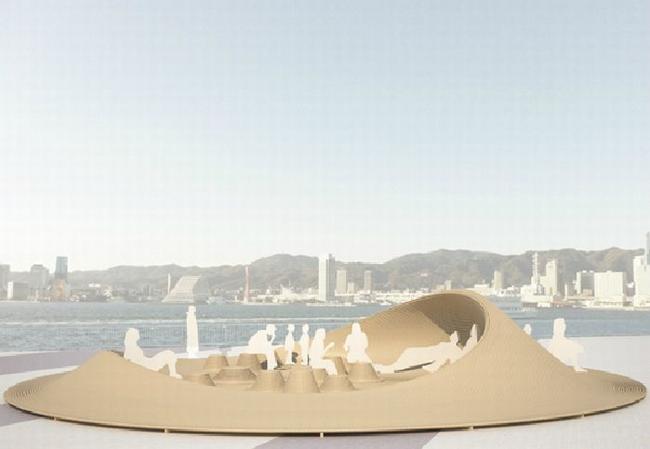 The Great Hanshin earthquake, also known as the Kobe earthquake, destroyed a major part of Kobe, a Japanese city almost 16 years ago The place, however, is still surrounded by panoramic views and is a great way to immerse in the lap of nature. In an attempt to connect people with the beauty of this place, Furnio Hirakawa and Marina Topunova have designed a landscape named Crater Lake.
The mountains and the ocean, that surrounds Kobe, makes it a serene spot. Even the disastrous earthquake could not snatch away the beauty of this place. Crater Lake will allow tourists and residents to savor the magic that this place sprinkles. The structure will take a shape of hills with seating areas where people can relax and chat or can simply dive into the wonderful and fulfilling experience.
It will be crafted from the essential wood fragments, while the rolling landscape will be made of bamboo and straw weaving. Crater Lake will allow you to appreciate the surrounding beauty through various angles. The uninterrupted view of Crater Lake will be like a cherry on the cake. You definitely cannot miss to visit Kobe to connect with the nature, thanks to Crater Lake.
Via: 24d-studio