Milan Furniture Fair 2008 starts in a couple of days; it will run from April 18 to 21 at the Exhibition Center of Rho. Among the many companies displaying products there will be the Italian manufacturers Bross, who have distinguished themselves with a drive to push forward innovative furniture. Enzo Berti is one of the most talented designers with Bross and it is easy to see why. Herein are showcased two of his creations that'll feature in Milan.
Manomorta
This is basically a session to be fixed in the wall. A decorative piece of seating, Manomorta is versatile and can be fixed on either the external wall or used internally. It is made of steel and is glazed or painted in shiny colors. Manomorta is simplistic and useful.

Five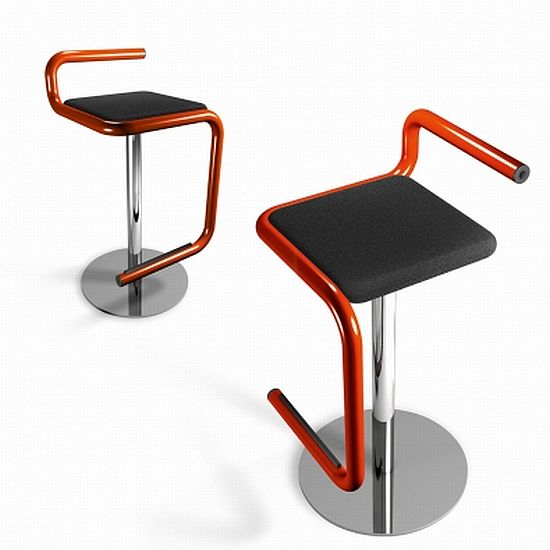 This is an interesting design for a stool. A single rod is bent in the figure of '5' (hence the name) and a seat is inserted in the middle. The single tube acts both as a backrest as well as a footrest. It is minimalist and simple and Five can play with colors on its steel tube.
If you're fortunate enough to make it to Milan then do check out Bross' stall for some unique furnishings.
Via: Stylosophy