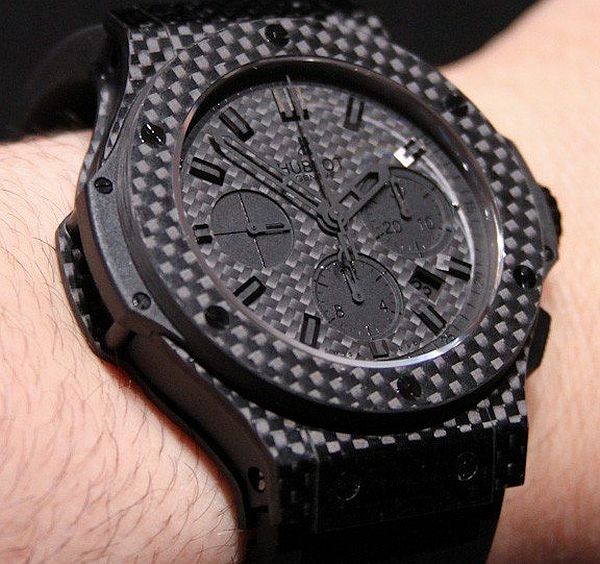 Hypnotic, graceful and impeccably black, this is what can be said about Swiss luxury watchmaker Hublot's newest creation – the Big Bang "All Black Carbon." Some watches are inserted with carbon fiber, but in this special case the entire watch case is composed of advanced light carbon fiber.
The case has a width of 44.5mm, while the interior incorporates the completely black HUB4100 chronological movement (black PVD, ruthenium and black gold coating). The black inside the "black" rather emanates a sense of stealthy conspicuousness. But it's not only about the pristine aesthetics; the watch does integrate a plethora of convenient features.
First, the watch exhibits an ultra-light weight because of its carbon fiber composition. Moreover, it has a black alligator gummy strap, which is flexible and most importantly comfortable on the hands because of its cushion of black natural rubber underlining.
The intricacy involved in creating an all carbon conception, is most certainly exuded by this watch's tacit suavity.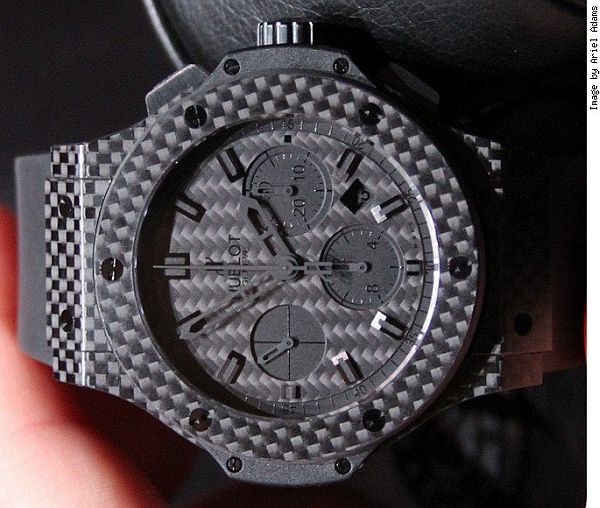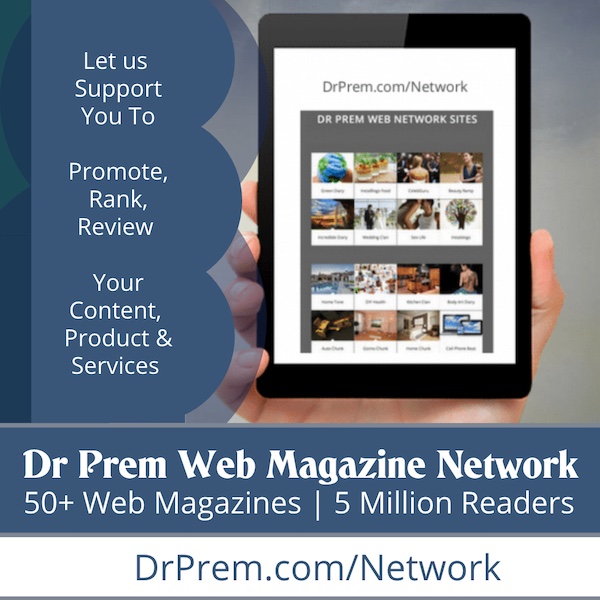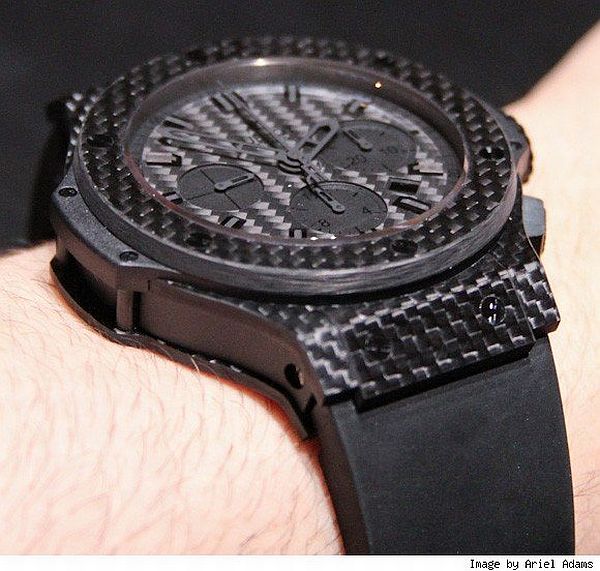 Source: High Snobiety