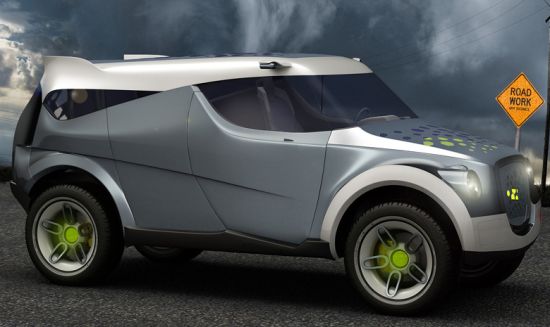 With shortage of parking space in urban areas, city dwellers often look for an adaptable or multipurpose vehicle for they can't afford to have two or more vehicles for their diverse mobility creeds. Providing a solution, Romanian designer Prodan Dragos, also the maker of Fiat Sentiero, has come up with a multifunctional vehicle that the users can configure, from an enclosed camping vehicle to an open top boulevard cruiser, to suit their needs without wasting any time as well as efforts. Dubbed the "E.V.C" (Expedition Vehicle Concept), the utility vehicle touts nano-polymere body and powerful 4×4 hybrid drivetrain, together with an impressive 250mm (10 inch) ground clearance for your off-road excursions.

Presenting ample space for four full-size seats, the expedition vehicle when parked folds the rear seats to provide sleeping space during stretched expedition, while front seats swivels around to interact with the passengers sitting at the rear, of course when the vehicle is at a halt. The hexagonal windows implanted on the roof other than brightening the space within also works as photovoltaic cells to provide an additional power source.
The three workboxes built up front provide space for power tools, boots, work clothes, camping gear, additional cargo and so on. Moreover, the headlights of the vehicle can be removed, so they can be used as a hand held flashlight, thanks to an internal battery pack.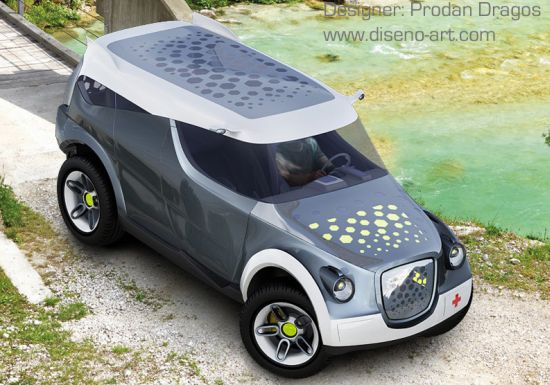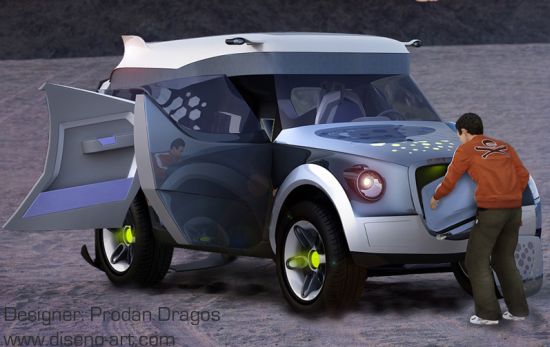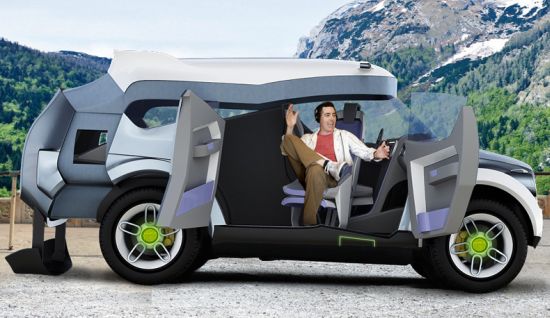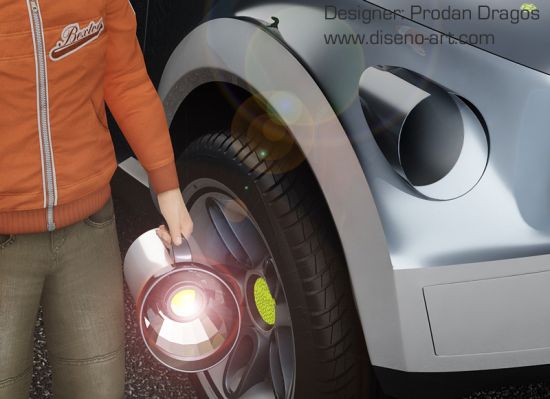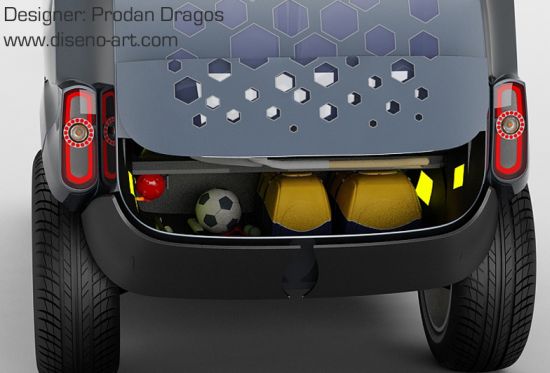 Via: Diseno-art