Clubbing it all in one, the designer of Facile has conceived triplets for cruising through the future lanes. Inspired by Peugeot's range of vehicles, this designer has designed a three-in-one vehicle that can be used according to the situation. Proposed to run on one (monorue), three (tricycle) or four wheels (car), Facile is versatile enough for urban as well as intercity travel. Ideal to be used for public transport, this car can be docked on to a station that also doubles up as a charging station. Powered by rechargeable batteries, solar panels and human energy too, it is also designed to utilize wind energy when conducive.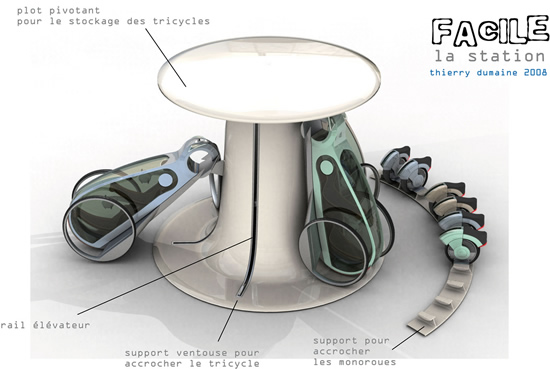 Using light weighted, recyclable materials like wood, fabric, aluminum, and organic glass, the overall idea is to reduce the weight of the vehicle. Even the interiors are non fussy and minimalist. All this will assist in catching up momentum.
A mechanized program can be setup to access the Facile from docking stations. Users will be able to get the info on their cell phones only. Also a GPS function is integrated for further convenience.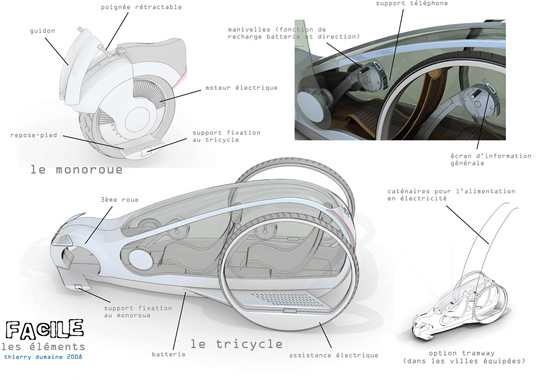 Such a system gets rid of the need to invest money in cars and also the parking dilemma. All you need to do is grab a Facile from the docking stations, in what ever version the situation demands and GO.
Via: ProductDesignForums